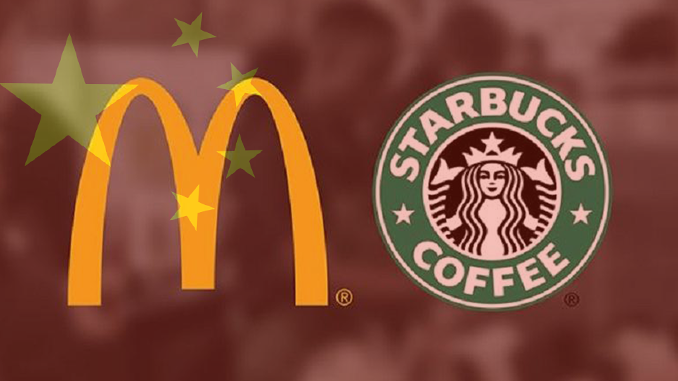 China's plan for a state-organized digital currency is apparently going into locally limited test phases. In the Xiong'an district, the US chains McDonalds, Starbucks and Subway are also to be included.
In China's future plans, a digital currency (CBDC) under the responsibility of the state central bank plays a central role. Since autumn 2019, new details about the "E-Yuan" have been regularly coming to light, and most recently it was said that the technological work had been completed in principle. Consequently, test programmes are due to be launched and, according to local media reports, the leadership in Beijing has initially selected four cities and administrative districts. In the Xiong'an New Area region in eastern China, a somewhat surprising cooperation seems to be taking place. The local reform and development office has invited McDonalds, Subway Starbucks to participate in the practical test for the Chinese CBDC (Central Bank Digital Currency).
What is known about China's CBDC in late April 2020
Driven also by Facebook Libra, China's leadership apparently wants to pre-empt other projects and is pushing its "E-Yuan" decisively. An app that serves as a wallet has already been developed. The state-run Stablecoin will be based on a block-chain-like solution that allows for centralised interventions – at least if, as expected, the national blockchain serves as a basis. Work is currently being done in the background to create a legal framework for the CBDC in China.
Parallel to this, tests are underway in the megacities of Shenzhen, Suzhou, Chengdu and the Xiong'an New Area Administrative Zone, as the central bank recently confirmed. In the cities, these programs will initially be limited to state structures, it is said. Xiong'an New Area, on the other hand, as a special zone project that was not launched until 2017, is intended to try out the e-yuan in everyday life. Popular retail chains are therefore to be included. To this end, the project apparently also overcomes ideological rifts that repeatedly emerge between China and the USA. Starbucks is already known as a supporter of Bitcoin and Co. through its involvement in Bakkt. McDonalds and Subway, on the other hand, have so far not positioned themselves in terms of crypto currencies. A total of 19 chains are soon to accept the E-Yuan in Xiong'an New Area, including Chinese suppliers from sectors such as hotels, restaurants and supermarkets.
Is the timetable for China's digital currency already set?
The crypto scene is looking forward to China's CBDC and hopes that the broad introduction will provide positive impulses for the entire industry. However, a more precise timetable has not been confirmed. Nevertheless, officials are launching information bites again and again. The latest news is that the E-Yuan is expected to be the norm at the Winter Olympics in Beijing in February 2022, which indicates that normal citizens will be able to start in mid 2021. Even in China, things are not progressing as quickly as optimists expect with the digital payment solutions of the future. But Beijing is again underlining its claim to remain a pioneer in CBDC.
---