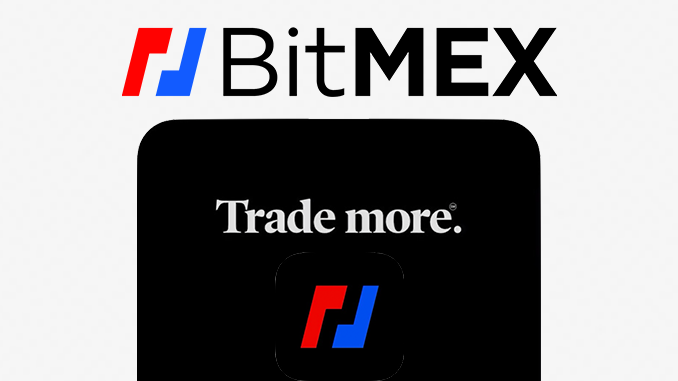 The BitMEX crypto exchange is mainly known for trading derivatives. Customers can now also execute their trades from their smartphones via BitMEX Mobile as an app version. It promises high security paired with convenient user guidance.
Trading in Bitcoin Futures and related derivatives based on crypto-currencies often requires quick reactions in order to realize profits or avoid liquidation. BitMEX as one of the leading platforms for trading in crypto-derivatives now wants to make it easier for customers to keep an eye on and organize their trades at all times through apps for smartphones. BitMEX Mobile is now available for Apple iOS and Android, according to a blog post. Five features are designed to bring the proven desktop version of BitMEX to the smaller screens of smartphones:
Order builder: BitMEX understands this to mean the creation of orders, including the parameters limit, stop and take profit.
Manage open positions: By simply scrolling through the order book, the user can see how his positions are developing and which marks, if any, he has specified.
Real time data: Here BitMEX provides market data in real time, if desired also in the usual candlestick charts.
Deposits and withdrawals: deposits and withdrawals can also be processed via BitMEX Mobile.
Biometric authentication: Biometric functions (fingerprint, face recognition, iris scan) from smartphones can be used to access BitMEX Mobile. Instant login messages warn of unauthorized access.
BitMEX celebrates its apps as the "new standard for mobile trading". A glance at Apple's and Google's AppStores does not yet reveal enough field reports to immediately agree with this assessment. According to BitMEX, the mobile solution was initially tested in 18 countries before being rolled out in 140 countries worldwide, including Germany. It is said that further functions and improvements will be made available through updates in the future. Users of BitMEX Mobile are encouraged to share their experiences and wishes.
Conclusion: BitMEX Mobile – better later than never
In the vast majority of crypto exchanges, apps have long been standard as an alternative to the desktop version. Whether Binance or Coinbase – hardly anyone has to do without convenient mobile access to their customer accounts via app. BitMEX has now finally followed suit, and first impressions show a tidy user interface from which all important functions can be accessed immediately. For existing customers BitMEX Mobile is probably a must, for new customers it may be a good argument.