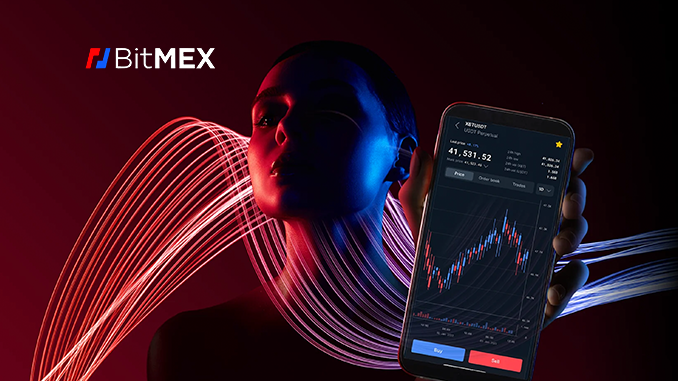 Crypto exchange BitMEX is looking to restructure: German CEO Alexander Höptner has resigned. Interim head Stephan Lutz is now to lay off staff and raise BitMEX's profile in the direction of derivatives.
A few years ago, crypto exchange BitMEX occupied a top spot with a good third of the market share in global trading of bitcoin futures and other derivatives. However, new providers such as Binance and FTX made BitMEX powerful competition from 2020 at the latest, in addition to considerable problems with the judiciary. For this reason, Alexander Hötpner was appointed as the new CEO of BitMEX on January 1, 2021; he was supposed to give the platform new impetus and calm down the situation. But as has now become known, it is already the end for Höptner after less than two years in office. The German stepped down as CEO and made room for interim head Stephan Lutz, who will continue to hold his previous position as chief financial officer at BitMEX in parallel.
Observers already recognized that things were getting tight for Höptner, who came to BitMEX from the Stuttgart Stock Exchange, when the big-name takeover of the traditional bank von der Heydt fell through this spring. Already at that time, 75 of 300 employees at BitMEX were laid off, and now, according to media reports, another round of layoffs is imminent. Up to 30 percent of the currently still 180 employees are to leave and for Lutz the task is proclaimed to renew the profile of BitMEX.
Accordingly, BitMEX wants to give up fanning out its portfolio more and more and concentrate on its core business of derivatives trading. To this end, it also wants to strengthen the importance and distribution of its own token BMEX, which was introduced at the end of 2021 but has so far not come close to the success of comparable tokens such as Binance Coin (BNB) or FTX Token (FTT).
Conclusion: BitMEX starts upheaval – chances of success uncertain
Höptner has so far remained silent on reasons for his seemingly hasty departure, but it is clear that his plans for a full-service BitMEX with its own bank have not worked out. The turmoil in crypto markets following the crash of Terra (LUN) and Stablecoin UST in May also hit BitMEX, with revenues and crypto prices plummeting and with them fee income. The US crypto exchange Coinbase already had to lay off more than 1,000 employees in June, and now BitMEX is pulling the ripcord for the second time in a year. In this environment, it will definitely not be a foregone conclusion for BitMEX to build on its old strengths.
---