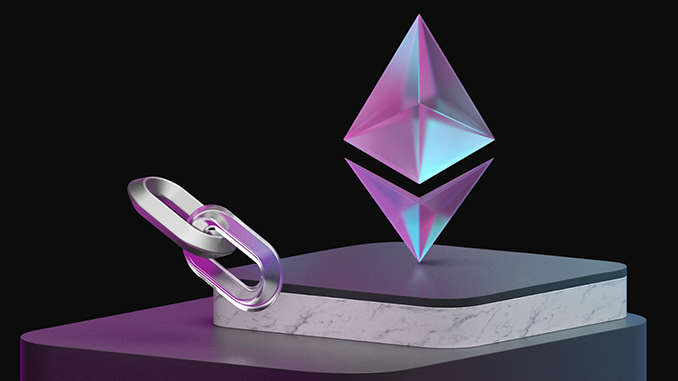 Bitpanda, headquartered in Vienna, is a popular place for German-speaking investors to trade cryptocurrencies. From the beginning of May, Bitpanda will also enable Ethereum (ETH) staking.
It has long been no secret that attractive interest gains can be realized by staking crypto assets. So the announcement from Bitpanda should be interesting for you that staking of Ethereum (ETH) will also be offered on the platform from early May. Ethereum as the undisputed number two among the global cryptocurrencies has completed its staking only a few days ago by the upgrade Shanghai by the option to be able to withdraw staked credits also again. According to Bitpanda, it wanted to wait for this upgrade before enabling Staking for Ethereum.
Bitpanda already implements staking as a service for a good two dozen cryptocurrencies. The spectrum ranges from Cardano (ADA) to rather unknown altcoins such as ROSE or FLOW. Currently, the highest interest rates can be expected with Staking of ApeCoin (APE), where Bitpanda forecasts between 50 and 63 percent annual interest. Bitpanda does not yet provide any information on the annual interest rates targeted for Ethereum staking, but they are likely to be around 4 percent in order to compete with other crypto exchanges such as Coinbase or Binance.
Bitpanda emphasizes that there will be no minimum amounts for Ethereum Staking. Bitpanda customers will therefore soon be able to easily register their ETH for staking and then receive weekly interest payments. Those who want to withdraw their Ethereum from staking again do not have to observe a waiting period with Bitpanda. The overall package sounds convincing and is obviously part of Bitpanda's strategy to expand its own crypto division.
Conclusion: Bitpanda is becoming increasingly attractive for crypto investors
In March, Bitpanda created a new stage for young cryptocurrencies with its Spotlight program, which also benefits the IOTA side project Shimmer (SMR). While this initiative is aimed at risk-tolerant investors, Bitpanda's upcoming Etherum Staking is suitable for conservative and risk-averse investment strategies. We have been observing targeted initiatives in the crypto space at Bitpanda for quite some time now and can recommend the platform especially for those who want German-speaking support and prefer to settle in euros. By the way, you can also trade stocks, ETFs and other asset classes at Bitpanda.
---