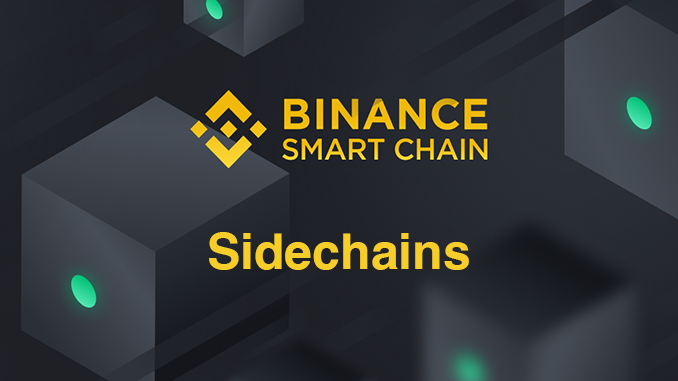 The Binance blockchains have been called BNB Chain since February and are about to get their first major upgrade. With application-specific sidechains, the BNB Chain is to become more powerful.
In just a few years, Binance has grown from a start-up to the largest crypto exchange in the world. What some people forget in the process: Binance has long been much more than just a trading place for Bitcoin and Co. but also an ecosystem and incubator for countless crypto projects. In line with this situation, Binance announced extensive restructuring a good month ago and also focused on the technological basis. What used to be two official Binance blockchains became a coupled system in which Binance no longer claims supremacy. BNB Chain is the name of the result, where BNB is not meant to stand for the Binance Token, but for "Build and Build". These measures are now leading to the first tangible results.
At the Binance Blockchain Week currently taking place in Dubai, it was leaked that the BNB Chain will soon get sidechains. To explain: the BNB Chain is a so-called Layer 1 Blockchain, in which all transactions must be directly confirmed and documented. However, such Layer 1 solutions are increasingly reaching their capacity limits, especially when DeFi and blockchain gaming are constantly triggering vast numbers of small actions. A way out of the misery are sidechains, such as Axie Infinity (AXS) successfully demonstrates with Ronin. Axie Infinity uses the sidechain Ronin to validate the in-game actions and only then transfer them in bundles to the higher-level Ethereum blockchain (ETH). This concept is now also planned for BNB Chain.
In the meantime, BNB Chain Application Sidechain (BAS) has been confirmed as the name for the relevant further development. This is a direct reference to the content-related target direction. Sidechains of the BNB Chain are to be application-specific, for example one for gaming, one for Metaverse and one for DeFi. More precise technical details are to be made available shortly and will then also allow us to estimate which capacities the BNB Chain will indirectly gain as a higher-level instance.
Conclusion: BNB Chain takes important step towards future security
Admittedly, for many investors, the technological details about the Binance ecosystem might not seem very sexy and might not inspire their own deeper research. But for Layer 1 blockchains, the competition among each other is also decided by capacity issues, as our market overview shows. With sidechains, the BNB chain indirectly scales massively and thus becomes fit for further growth in the ecosystem. A predictable point of criticism remains the issue of decentralization. Previous Binance blockchains relied on 21 selected network points with validation rights, which skeptics criticized as lacking decentralization. The BNB Chain introduced 42 such super nodes. But who will ensure transparent decentralization in the future sidechains and what criteria will be defined for this in the BNB Chain should be of interest to users, even if the subject matter comes across as dry.
---
Open a Binance Account here and save 10% on fees for a lifetime.