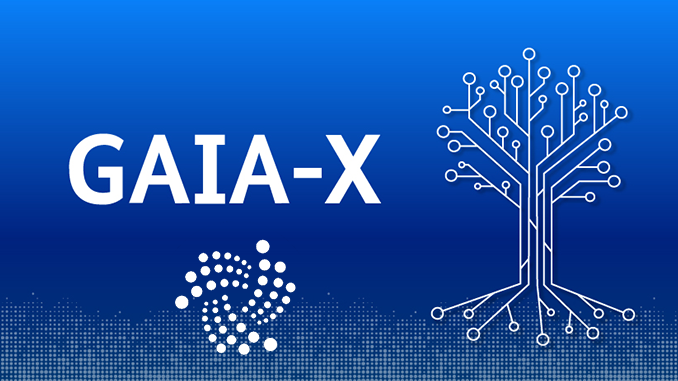 One of the flagship projects of the IOTA Foundation is called Gaia-X. But now the German government is apparently stopping the funding, which is likely to affect more than just IOTA. Criticism is being voiced.
In both the German and European context, IT projects that aim to develop independent infrastructure are gladly funded with public money. With Gaia-X, for example, initiatives are supported that are intended to provide an alternative to the sheer overpowering US providers through open source software, for example in the area of cloud. The IOTA Foundation has been involved in Gaia-X since 2021 and was quickly able to become a full member of the consortium. But now, according to a report in the trade magazine Heise, Gaia-X has received some surprising bad news. According to the report, the German Federal Ministry of Economics no longer wants to provide funding for Gaia-X, which is likely to call into question the future of the German ideas collected there and would also hit the IOTA Foundation financially.
IOTA had initially been involved with Gaia-X in the construction industry and was counting on successfully proposing its technologies such as IOTA Identity in other sectors as well. According to Heise, projects supported by Gaia-X could count on several million euros annually from the federal treasury. But the payments are now to be stopped and project participants have already been informed verbally. An open letter from the Open Source Software Alliance sharply criticizes the about-face. The parliamentary groups of the governing coalition are asked to find funds in the budget after all to enable digital sovereignty.
When we reported in August 2021 on the high hopes that the IOTA Foundation had for Gaia-X, it was met with criticism. In particular, many people did not like the comment that experience has shown that IT projects planned or financed by the public sector do not ultimately win any significant market share against commercial competitors. Whether this insight has now also reached the Federal Ministry of Economics and Technology and the associated Federal Network Agency, we do not know at present. The 117 million euros that currently seem to be lost at Gaia-X could also be reallocated to other comparable initiatives. But for Gaia-X, it is now probably a case of winding up instead of further development for IOTA as well.
Conclusion: IOTA and public funds – one-sided fixation dangerous
In the EU framework, the IOTA Foundation sees its participation in EBSI as a reference and hopes to be considered there from summer 2022 in the final phase, including financial support. In a recent IOTA Foundation report on project collaboration, the public sector was deemed successful and given priority. But IOTA must also face the question: What is actually happening to the direct collaborations with big industry that used to be so highly acclaimed? Because as Gaia-X shows: Without real pressure to succeed and when imitating already successful commercial solutions, it is hardly possible to expect practical products in the IT sector. This is reminiscent of the many IOTA projects that have come to nothing or are hopelessly behind schedule.
---
Best place to buy Bitcoin and IOTA: