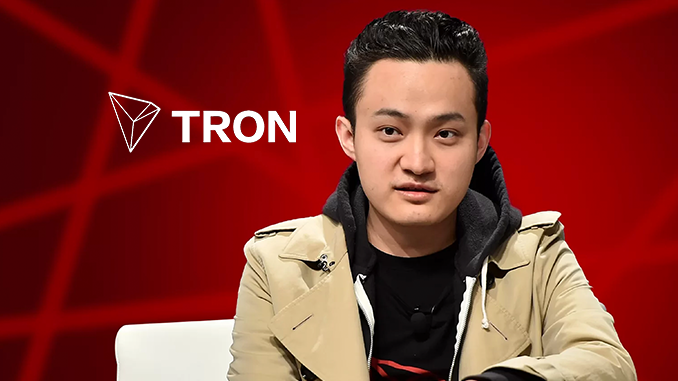 Justin Sun, founder of TRON (TRX), is known in the crypto scene for extravagances and borderline actions. A new report finds Justin Sun responsible for insider trading and other illegal activities.
His recent high-profile appearances show Justin Sun as ambassador for Grenada at the World Trade Organization (WTO). There, the shining man wants to promote blockchain solutions and and in parallel, Justin Sun officially withdrew from the TRON (TRX) project, which he founded, at the end of 2021. However, a persistent research by The Verge suggests that Justin Sun might be caught up by his past and face legal consequences for illegal activities. The list of accusations is long and Justin Sun denies them via Twitter. But the report meets journalistic criteria and we document here some of the blatant actions Justin Sun is directly associated with:
When an ICO went over for TRON in 2017 and raised 70 million US dollars, everything had to happen very quickly. Because Justin Sun had learned that a ban on ICOs was imminent in China. One day before the official announcement, the ICO for TRX was completed and Justin Sun was on his way to the USA by plane.
With insider information Justin Sun is said to have fed his team again and again later and guided them to insider trading with TRX. According to The Verge, TRX was bought up before positive announcements about TRON and then sold again at a profit when the price jumped upwards. In the U.S., this is likely illegal under threat of jail time.
In 2018, TRON bought BitTorrent in a spectacular deal for a rumored $140 million. In January 2019 later, a BitTorrent Token (BTT) was launched via IEO on Binance. The problem: Justin Sun wanted to avoid at all costs BitTorrent Token being targeted by the US Securities and Exchange Commission (SEC) as a possible security (securities). So he instigated employees to bend documents in such a way that BTT appears as a "utility token". Ripple (XRP) is currently experiencing the SEC's staying power.
At the end of 2019, Justin Sun invested in the crypto exchange Poloniex in a big way. There, he is said to have personally influenced lax customer identity verification (KYC) regulations and accepted fake IDs where appropriate, according to the Verge. In addition, Justin Sun allegedly took 300 bitcoin (BTC) of customer funds in an opaque maneuver.
Sun has also been very active, according to the revelations, in repeatedly obtaining as many citizenships and passports as possible, as well as opening accounts in various countries. Reporter Christopher Harland-Dunaway describes Justin Sun as a character who always wants to keep escape routes open and the new diplomatic career as a result. This is because as an ambassador, Justin Sun may be able to invoke diplomatic immunity in the event of prosecution.
Justin Sun – "just" an eccentric or simply a criminal?
Our archive contains a whole series of stories about Justin Sun that cast doubt on the honesty of the crypto-celebrity. There are those like a manipulated Tesla raffle or an alleged partnership between TRON and Liverpool FC), where it is hard to decide between deliberate misleading and accidental information errors. There are the zealous activities of Justin Sun in the booming NFT market like here and here. Unforgotten, of course, are Justin Sun's problems in China or the back-and-forth about a meeting with investor legend Warren Buffet. The picture that emerges is that of a dubious person with a strong desire for the spotlight, who is not particularly close to the truth.
Conclusion: TRON stable – Justin Sun under pressure
The latest accusations against Justin Sun have not had a noticeable effect on the price curve of TRON and in this respect, the separation of founder and project from December 2021 can probably be seen as positive. It is uncertain whether authorities in the USA or elsewhere will feel compelled to pursue Justin Sun as a result of the new investigations. Justin Sun is 31 years old and has certainly experienced a lot. His public image has received new, deep scratches.
---
Best place to buy Bitcoin: