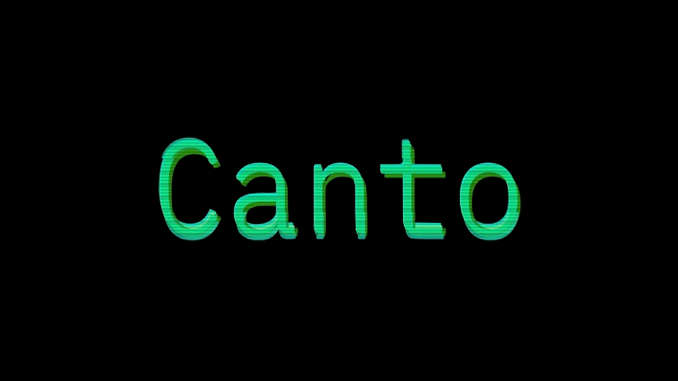 The DeFi-Coin CANTO, which was only launched in August 2022, has gained a good 800 percent since the beginning of the year. What makes CANTO special and is a continuation of the rally realistic?
The launch of CANTO in August 2022 passed the broader crypto public by, but the price performance in the new year has changed the situation. As of January 1, 2023, CANTO was still trading at around $0.08; it is currently around $0.60. The 800 percent gain in just five weeks for CANTO led to new all-time highs and has sparked interest in the crypto scene. In fact, the project touts several details that should set CANTO apart from other DeFi coins:
CANTO emphasized visible decentralization from hour one. That's why there was no private pre-sale and no early investors were brought on board. A foundation as a center for organizing further development at CANTO was also deliberately avoided.
CANTO aims to score in two areas typical of Decentralized Finance (DeFi): Decentralized Crypto Exchanges (DEX) and lending transactions (Lending). Fee freedom for those who provide liquidity for DeFi under CANTO is enshrined in the code.
CANTO aims to build Free Public Infrastructure (FPI), which implies that DEX in the ecosystem cannot issue their own tokens like Uniswap (UNI) or SushiSwap (SUSHI) do, for example.
Data from DeFiLlama on CANTO confirms initial success. With a current TVL of just under $200 million, CANTO has attracted nearly twice as much capital as Cardano (ADA), still the #8 most capitalized global cryptocurrency. CoinGecko leads CANTO at around 150 in the same ranking and if the momentum continues, entering the TOP 100 is only a short matter of time.
Conclusion: CANTO new star in the DeFi sky?
CANTO docks as a Layer 1 solution to the ecosystem of Cosmos (ATOM), where far-reaching updates are planned for 2023. Future prospects for CANTO will therefore also depend on how Cosmos develops. The radical self-management at CANTO, which is intended to permanently prevent a preponderance of institutional investors, has its own charm, but must prove itself in practice. Celebrating CANTO as a gamechanger now, however, seems premature. Competition among leading DeFi tokens such as Ethereum (ETH), Solana (SOL) and Polygon (MATIC) is high. On the other hand, CANTO is not yet listed on the leading crypto exchanges such as Binance and Coinbase – opening the door to the mass public could trigger another price jump.
Those who want to buy Canto can do so at the MEXC exchange.