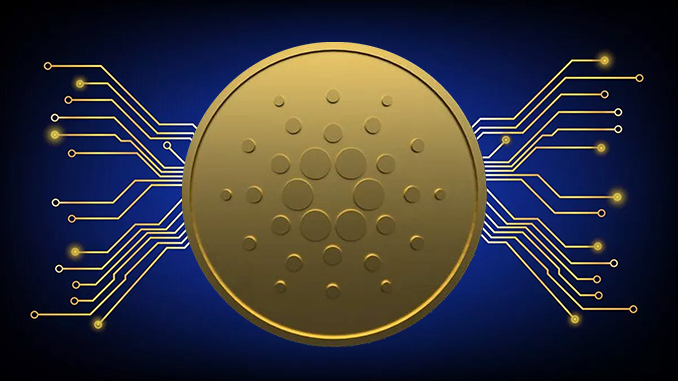 Cardano (ADA) may have some key indicators pointing to upcoming price gains. But blockchain data also raises questions about whether Whales and other large investors are dominating ADA.
Cardano (ADA) is currently struggling price-wise to get past the psychologically important $0.40 level and set the stage for a rally. Experts cite a number of observations as indications that optimism is creeping into Cardano's price curve:
1. the charts show that EMA (Exponential Moving Average) for ADA has been positively beaten over the last 200 days. This is often taken as a sign of a sustainable uptrend. Next resistance may appear at around $0.42 to $0.43 for Cardano – the October 2022 level when a long drought began for ADA.
2. Cardano is currently the cryptocurrency moving the highest daily volumes. Data from Messari currently holds the equivalent of around $11 billion in daily volume for ADA, compared to only around $5 billion for Bitcoin (BTC) on an adjusted basis and just over $3 billion for Ethereum (ETH). However, it is also striking that only a good 70,000 active addresses are counted daily for Cardano – for Bitcoin it is almost 1 million and for Ethereum still 550,000.
3. analysts like Twitter user Ali think that it is once again Whales who are causing movement on Cardano. They would have bought at least 560 million ADA worth just under $220 million over the last two weeks. Whales at Cardano are addresses that hold at least 100 million ADA. They now control about two-thirds of all ADA in circulation.
4. Crypto investment fund Greyscale also sees Cardano as a current opportunity. In its fund for cryptocurrencies that score with smart contracts, ADA is now the largest position, taking 28.13 percent of the shares. Greyscale said via Twitter that Cardano's competitors such as Polygon (MATIC), Solana (SOL) and Polkadot (DOT) are weaker weighted in the fund.
Bottom line: can Cardano turn the corner?
Cardano founder Charles Hoskinson has recently called out the NFTs division as a priority for ADA, but hopes remain for success in Decentralized Finance as well. There, DeFiLlama has measured nearly 30 percent gains for deposited capital on Cardano over the last month – but with TVL of about $150 million, DeFi is only niche on ADA and is listed only 18th among leading ecosystems, miles away from market leader Ethereum (ETH) with nearly $30 billion TVL. Thus, the search for money-making use cases to trigger momentum arguably continues for Cardano.
---