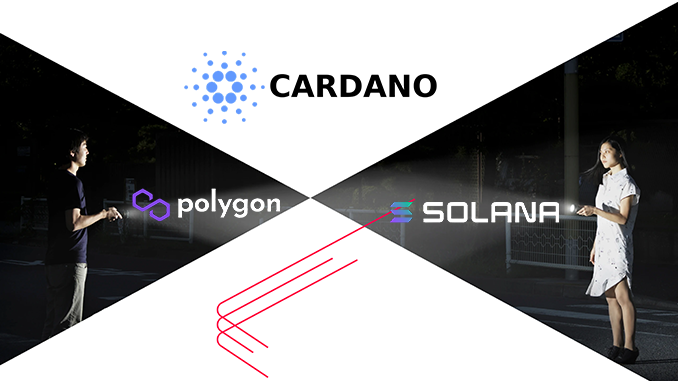 The U.S. crypto platform Bakkt has decided to stop trading Solana (SOL), Cardano (ADA) and Polygon (MATIC). The reason given is legal uncertainties following lawsuits filed by the Securities and Exchange Commission (SEC).
The recent wave of lawsuits filed by the U.S. Securities and Exchange Commission (SEC) against leading crypto companies is again drawing circles. Now, New York-based trading platform Bakkt is delisting three popular altcoins, namely Cardano (ADA), Polygon (MATIC) and Solana (SOL). According to media reports, Bakkt's move is justified with references to legal uncertainties. Previously, the major U.S. new broker Robinhood had also decided to stop trading Solana, Cardano and Polygon due to SEC lawsuits.
The background to the growing difficulties for ADA, SOL and MATIC is that the SEC prominently mentions the three cryptocurrencies in its legal action against crypto exchanges Binance and Coinbase. In the SEC's view, they are classified as securities ("securities") and trading Cardano, Polygon and Solana is therefore illegal without a license. For SOL, ADA and MATIC, the teams and foundations, respectively, have already taken a stand and made it clear that they do not want to follow the SEC's reasoning. Further legal disputes are on the horizon here.
Bakkt is a household name in the U.S. because it pioneered the launch of Bitcoin Futures in 2019. Bakkt is owned by Intercontinental Exchange (ICE), which in turn is a subsidiary of the world-famous New York Stock Exchange (NYSE). Bakkt provides crypto services to retail and institutional clients. Trading in eight cryptocurrencies, including Bitcoin (BTC) and Ethereum (ETH), continues at Bakkt.
Conclusion: rough winds in the U.S. for ADA, SOL and MATIC
Even if the Bakkt trading venue plays only a minor role in terms of volume for the global market, the listing of Solana, Polygon and Cardano is not a good sign for the crypto industry. This is because it is to be feared that other US companies with crypto divisions will follow suit and cut back their offerings as a precautionary measure out of fear of the SEC. The U.S. as one of the most important trading centers for Bitcoin and Co. is thus increasingly becoming a hot spot for certain cryptocurrencies, where investors can no longer necessarily be sure to be allowed to choose between different options for their investments. Coinbase and Binance.us have not yet delisted the altcoins complained about by the SEC and want to wait for court rulings if possible.
---