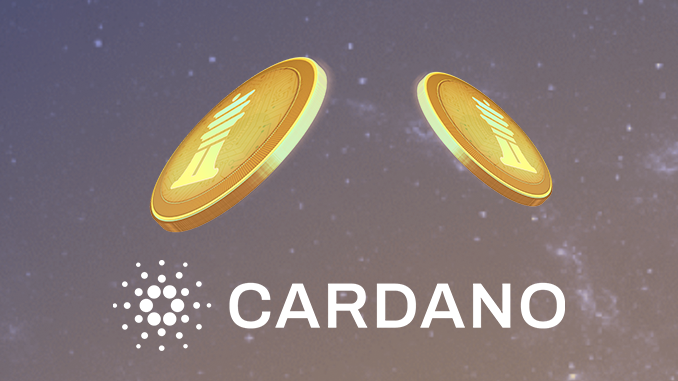 At the end of January, the algorithmic stablecoin DJED was launched in the Cardano ecosystem (ADA). However, the system behind it is showing weaknesses, DJED is losing its 1:1 peg to the US dollar and liquidity.
When Cardano (ADA) announced the launch of a stablecoin called DJED in November 2022, the project was associated with high hopes. At last, an image of the U.S. dollar was to be available in the Cardano ecosystem, invigorating the Decentralized Finance (DeFi) growth sector. But now a report from the experts at "The Cardano Times" is startling: DJED has consistently missed its target of being pegged 1:1 to the U.S. dollar since June, and decentralized crypto exchanges (DEX) lack liquidity for DJED, they say.
In fact, data from the likes of CoinMarketCap also show DJED currently trading at $1.08, and measured against its market capitalization of around $3.5 million, trading volume is suspiciously low at just shy of $80,000. DJED is hedged in its concept by Cardano, an over-hedging between 400 and 800 percent was targeted. However, the web presence of DJED shows that the reserve rate has fallen to 334 percent and that no new DJED can be "mined" at present. Cardano had happily announced in May that DJED would also make its debut in the Ethereum (ETH) ecosystem thanks to a technological masterstroke.
The problem thus becomes clear: DJED should be an algorithmic stablecoin, in which not classic bank deposits in US dollars are used for hedging, but other cryptocurrencies. Such concepts are realized by smart contracts, which are supposed to automatically compensate for exchange rate fluctuations. This apparently no longer works in practice for DJED, and the crypto company responsible, COTI, has confirmed the situation. Whether and how the situation can be brought back under control is currently open.
Conclusion: Cardano stablecoin DJED in dire straits
For Cardano, the problems at DJED are a nightmare; founder Carles Hoskinson says he is currently on vacation and does not comment on the situation. "The Cardano Times" fairly points out: The protocol on which DJED is based seems to work as programmed. It is the decentralized markets that are playing around with DJED and causing the liquidity problems and significant price fluctuations. But the result for ordinary users remains the same: DJED cannot fulfill its promise to serve as a safe anchor like the US dollar in crypto transactions in the Cardano ecosystem.
---