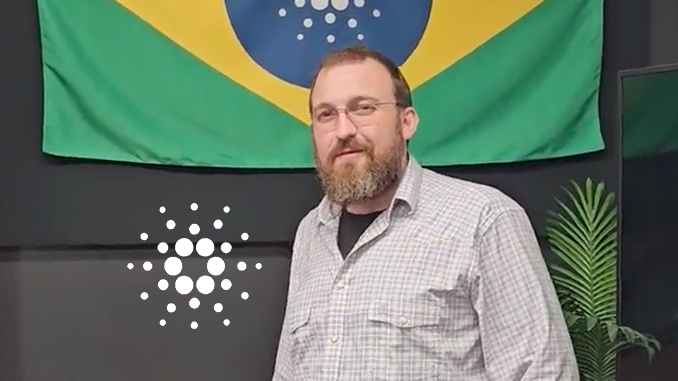 Cardano has to defend itself against rumors that a delisting from crypto exchange Coinbase is imminent because the US regulator SEC wants to take action against ADA. Technologically, there is progress with the Marlowe module.
News has emerged in the US that crypto exchange Coinbase is considering delisting some altcoins, including Cardano (ADA). Coinbase CEO Brian Armstrong spoke of a "worst-case scenario" in this context. The debate has also put Cardano's founder on notice. Charles Hoskinson stated in a recent video interview that ADA is not being pursued by the US Securities and Exchange Commission (SEC).
But this seems to be only half the truth. Because the mighty SEC, in its recent lawsuits against Coinbase and also Binance, has definitely mentioned Cardano as an example of cryptocurrencies that should fall under regulatory duty. As a result, Cardano was delisted from the two well-known US trading venues Bakkt and Robinhood as a precautionary measure. Even the court ruling in the Ripple case from mid-July, in which XRP could be defended against the SEC, has not changed the Cardano decisions.
Behind Cardano is Inpout Output, a crypto company. This too is defending itself against the SEC's position that ADA is a security ("securities"). Therefore, one must interpret the recent Hoskinson interview as an attempt to reassure investors. Because further delistings of ADA from important trading venues or an official SEC complaint cannot be realistically ruled out.
Technologically, Cardano is currently promoting upcoming updates in the Marlowe module. A blog post from Input Output emphasizes that the Marlowe programming environment will soon get additional security features that should also lead to better smart contracts. The target date for the installation of these updates is September.
Conclusion: Nervousness at Cardano because of SEC
The price curve of ADA has been on a downward slide for months; over the last twelve months, Cardano has lost about 40 percent of its value. Observers see two main reasons for the negative trend: the Cardano ecosystem lacks interesting money-making use cases that would set ADA apart from competitors like Ethereum (ETH) and Solana (SOL). And even though ADA has not yet been directly sued by the SEC – the regulatory uncertainty around Cardano cannot be explained away. It remains unlikely that updates at Marlowe could lead to a turnaround for Cardano in this mixed situation.
---