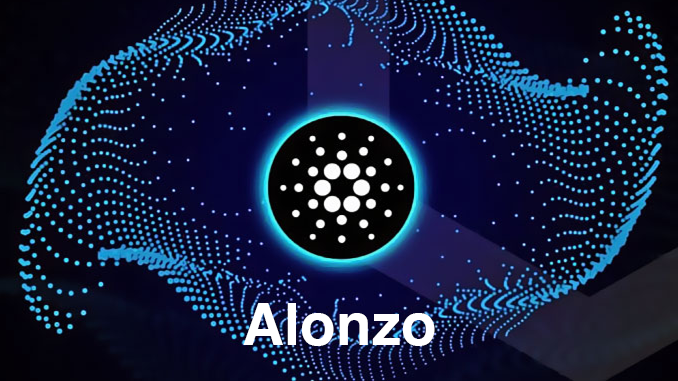 During the night, the long-awaited Alonzo upgrade has been released on Cardano (ADA). It brings smart contracts to the ecosystem. But Cardano Alonzo remains controversial.
As planned, the launch of the Alonzo upgrade went over at Cardano (ADA) late Sunday night. Input Output, the company behind Cardano, celebrated the move on Twitter as the beginning of "a new era" at ADA. The market, however, reacted cautiously. The price of Cardano lost around 5 percent in the last 24 hours and ADA is currently trading at just over 2.40 US dollars, far from its all-time high of just under 3.10 US dollars. Apparently, the skepticism expressed in many places has prevailed for the time being, which doubts whether Alonzo can deliver what was promised with Cardano.
Smart contracts at Cardano by Alonzo – where are the applications?
Cardano founder Charles Hoskinson had always predicted a breakthrough into new application fields for ADA through Alonzo, because the upgrade will make smart contracts possible. This should pave the way for ADA in the direction of DeFi and DApps. With major competitors Ethereum (ETH), Binance Coin (BNB), and Solana (SOL), we can see how thriving ecosystems have emerged and led to significant price increases for altcoins.
However, Alonzo on Testnet showed serious limitations for smart contracts. Typical applications actually hoped for at launch, such as decentralized crypto exchanges (DEX) or blockchain games, are now not yet available. Hoskinson himself wants to prove the practicability of Smart Contacts at ADA by having a vote on the name for a substance lobster in it. Critics such as Ethereum expert Antony Wassano had already collected votes from developers before the Alonzo launch, who consider DeFi under Cardano to be largely impossible with the current smart contracts.
Surprisingly, Input Output also rowed back in a recent blog post and writes that one has to be prepared for a rocky road. Some early DApps are likely to have problems, user experiences will not always turn out perfectly, and security vulnerabilities cannot be ruled out, Input Output says. This is another reason why the Cardano community is called upon to publicly stand behind ADA and to question criticism. What the PR department of Cardano spreads there does not sound really confident.
Conclusion: Cardano has played for high stakes
Without falling into gloating: Input Output and Hoskinson were wrong with their offensively presented optimism for Alonzo at Cardano. After years of preparation, there should have been evidence, with viable new applications, of how money-making lines of business would be developed around Cardano. As far as is known, DeFi projects under Cardano are looking for solutions on how to embed real-time complex tasks into the smart contracts that exist now after all. Later this month, Cardano is inviting meetings with developers worldwide. By then, at the latest, Cardano will need practical impulses if ADA wants to shine again itself instead of constantly dealing publicly with criticism and skepticism.
---
Best place to buy Bitcoin and Cardano (ADA):