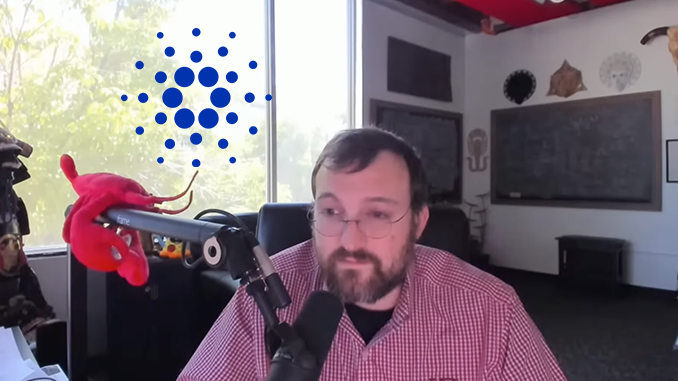 Cardano features prominently in the U.S. Securities and Exchange Commission's recent lawsuits against the crypto industry. But defending itself against the accusation that ADA is subject to approval, Cardano company Input Output.
Down about 15 percent on the price curve, Cardano (ADA) has been among the has been one of the big losers in the latest wave of lawsuits filed by the U.S. Securities and Exchange Commission (SEC). In the complaints against the crypto exchanges Binance and Coinbase, the SEC cites Cardano as a prominent example of altcoins that are actually securities. Therefore, ADA is subject to licensing and Cardano trading should be banned in the U.S., the SEC said. However, Input Output, the company behind Cardano, does not want to take this lying down and has published a statement. According to the statement, Input Output believes that the SEC's comments contain "many factual errors" and that it is by no means willing to change its working practices.
"Under no circumstances is ADA a security under U.S. equity laws," Input Output further writes. The SEC is trying its hand at "regulation by enforcement," Input Output says, and this is the wrong way to go. Apparently, the SEC did not understand how decentralized blockchains work – but this is a prerequisite for responsible policies. They do support smart regulation (in the crypto sector) that protects users. But at the same time, this regulation must "recognize the transparent and decentralized nature of blockchains," Input Output said.
However, this statement did not initially help against the negative trend of Cardano. Blockchain data show sharply increased trading volumes with ADA since the SEC lawsuits became known, and analysts read from this in particular sell-offs by so-called whales (large investors). On the other hand, data from Coinglass on trading in ADA derivatives shows a slight overweight for long positions, i.e. bets on rising prices for Cardano. Accordingly, the majority of these traders assume only a temporary phase of weakness for ADA.
Conclusion: Cardano joins the group of SEC opponents
Immediately after the first SEC complaint against Binance on Monday, Cardano founder Charles Hoskinson had reacted sharply via Twitter and indirectly accused the SEC of instigating a fight against freedom. Hoskinson is a native of the United States and is not only a crypto celebrity in his home country. Hoskinson had already sharply criticized the authority earlier in connection with the SEC's action against Ripple (XRP) and, as a precaution, defended ADA from regulation in early 2023. Thus, Input Output's clear course for Cardano against the SEC does not come as a surprise and it is one more major U.S. market participant that is determined to fight back against the SEC.
---