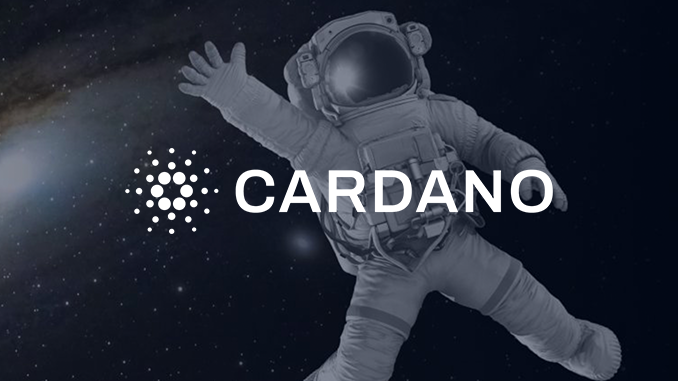 At Cardano, the announcement of external developers to enable the use of the Ethereum Virtual Machine (EVM) with ADA provides optimism. Can Cardano hope for a rally or is the initiative questionable?
Cardano (ADA) is one of the winners on the crypto exchanges in the past week with a gain of around 10 percent, and the reason for the cause leads to a topic that is only technological at first glance. Because what Sebastien Guillemot, co-founder of the crypto company Milkomeda, announces on Twitter, does not get along without the complicated sounding Ethereum Virtual Machine (EVM), but provides a sense of optimism. Cardano will already become one of the altcoins in April, which will bring the EVM the most users, Guillemot predicts.
To that end, you have to know: The EVM has become the standard module for the organization of smart contracts and is thus the basis for decentralized apps (DApps) of all kinds. It is a main reason for the success of the Ethereum (ETH) ecosystem and connector to Layer 2 solutions like Polygon (MATIC) or Arbitrum (ARB), also bridges to the ecosystems of Tron (RTX) for example are enabled by the EVM. Milkomeda with Guillemot have now set up a sidechain at Cardano, which masters the EVM. This should make it seamless to use ADA in any EVM DApp and even claim Staking Bonus alongside it.
Cardano founder Charles Hoskinson expressed his respect for Milkomeda's project via Twitter. Indeed, the potential seems great: billions of US dollars are moved via EVM every day and thousands of DApps access it. All these offers are now open for ADA, moreover ETH could also be used in DApps based on Cardano. Moreover, another module "Paima" from Milkomeda is expected to make Cardano attractive to become a focal point for EVM blockchain gaming.
Conclusion: innovation at Cardano comes from outside – does this help ADA in the long term?
While internal technological advancements at Cardano have produced a number of major upgrades over the past few years, their effects have fizzled out in the field and have created few new use cases for ADA. It is surprising in this respect that an external project on Cardano has sentiment and price curve rising. The prospect of entering the broadly positioned world of EVM with ADA and continuing to do staking at the same time sounds attractive. Skeptics criticize that Cardano thus runs the risk of becoming, in effect, a kind of ERC-20 token and completely committing itself to the Ethereum ecosystem. But on the other hand, ADA's price curve, which has been disappointing for a good year and a half, is virtually calling for innovation, and investors should be quite indifferent to whether Cardano's progress is homemade or comes from outside.
---