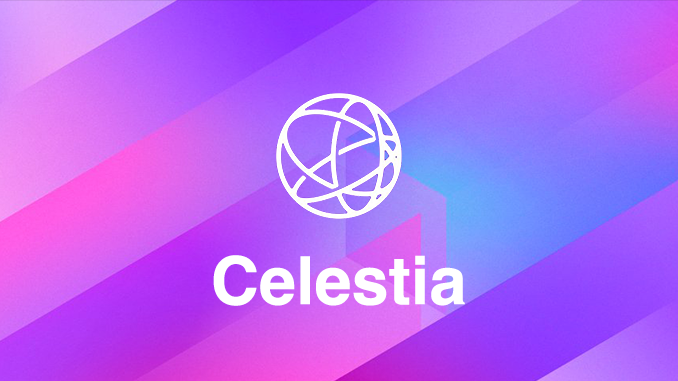 Two weeks after its stock market debut, Celestia (TIA) has become one of the 100 most important cryptocurrencies in the world. The price curve of TIA shot up from 2 to a good 6 US dollars. Is the hype surrounding Celestia justified?
Established cryptocurrencies such as IOTA and EOS are currently seeing a newcomer called Celestia (TIA) overtake them in terms of market capitalization. According to the data service Coingecko, Celestia has a market capitalization of around USD 870 million, which puts TIA in 60th place in the top 100. Celestia has only been traded on crypto exchanges since October 31, but its debut attracted a great deal of interest in advance.
The slogan with which Celestia is making headlines is "first modular blockchain network". The concept is based on housing the typical basic tasks of blockchain solutions in different networks. For example, Celestia's main chain only decides whether TIA transactions are valid. Smart contracts can be organized and DApps located in blockchains created for this purpose, which developers can design entirely according to their wishes. They can use programming languages of their choice and also define their own consensus models. Celestia aims to differentiate itself from top dogs such as Ethereum (ETH) or Solana (SOL).
Celestia publishes messages via X (formerly Twitter) virtually every hour, which are intended to prove that the "modular blockchain network" principle is superior in practice. This is further fueling the hype surrounding TIA. So far, however, these success stories from Celestia can hardly be independently verified. Recognized data services such as DeFiLlama or DappRadar have not yet found a way to document network activities and cash flows in the Celestia ecosystem.
Conclusion: Celestia in the spotlight – analysis a problem case
The data that is reliably available for Celestia relates to market activity with TIA. Here, Celestia is actually one of the 20 most important global cryptocurrencies in terms of daily trading volume. This suggests that there is currently a lot of day trading with TIA. After all, Mintscan has something on blockchain activities at TIA. According to this, only around 5,000 Celestia accounts are active every day and initiate a total of less than 20,000 transactions. If this is true, the hype surrounding Celestia is hardly justified. We are excited to see what future fundamental analyses of Celestia will reveal.
---