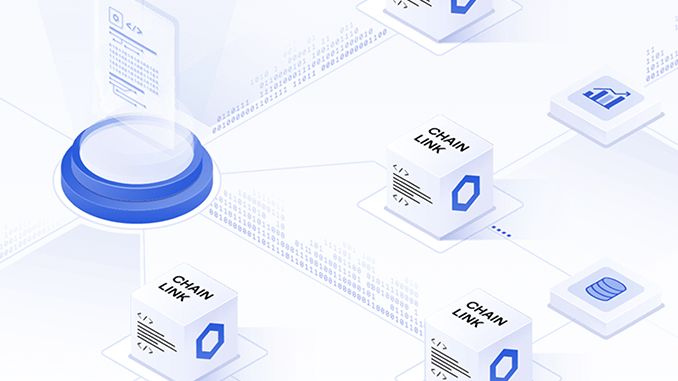 Development work appears to be progressing at Chainlink (LINK) to make Staking available to everyone. The market rewarded the news with a good 20 percent gain for Chainlink over the last week.
In a sideways trending overall crypto market, Chainlink (LINK) currently stands out with a whopping gain of a good 20 percent over the past week. The reason for the price jump is believed to be the release of the new roadmap for Chainlink, which focuses on staking. In April 2021, the Chainlink founders had first thought out loud about Staking at LINK and in January 2022 the idea was concretized. Now, Staking for Chainlink is promised to launch in the 2nd half of 2022. This would allow LINK to be deposited by investors in the network to increase stability and security. In return, the principle of Staking gives bonuses that quickly add up to an attractive annual interest rate.
Staking in version 0.1 is intended to mark the beginning at Chainlink and, in the case of deposits, to favor those who had invested in LINK early on. The roadmap holds out the prospect of 5 percent annual interest for Staking 0.1. If the system is stable and proves itself, version 1.0 for Staking at LINK is expected to follow, which should become open to everyone. Chainlink specializes in providing real-time data in blockchain format and is the unthreatened market leader in this Oracle-named line of business. DeFi projects such as Aave or DYDX, for example, rely on price curves supplied by Chainlink; LINK is used to pay for the services.
The founders have also identified sports betting and insurance as promising areas of application for Chainlink. Chainlink has gained a prominent strategic advisor in the form of ex-Google boss Eric Schmidt, who is expected to open doors.
Conclusion: Optimism at Chainlink justified?
Despite the recent gains, LINK is trading at around USD 8.50 and thus miles away from the all-time high of just over USD 50 from May 2021. The major content plus for Chainlink is based on the fact that the project delivers services that are in real demand and has thus created its own niche. Staking provides clear incentives for investors to invest in a project over the medium and long term through interest rates. If the concept of staking works out for LINK, Chainlink gains opportunities to ignite positive trends.
---