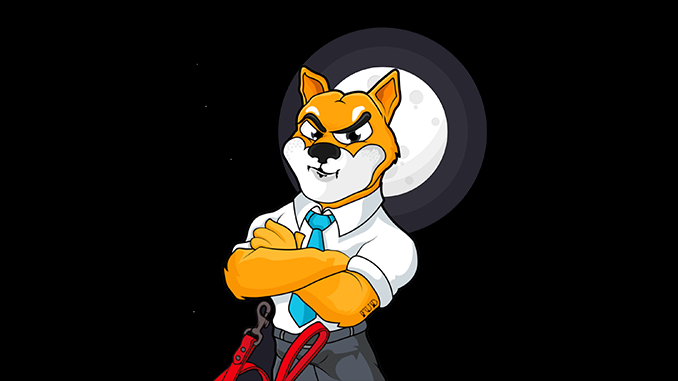 Shiba Inu (SHIB) is in a state of upheaval: The anonymous founder Ryoshi has left the company and the big upgrade Shibarium is still without a launch date. Thus, the Dogecoin killer is currently experiencing a decline in user numbers.
Shiba Inu (SHIB) is in a tricky situation: the self-proclaimed killer of Dogecoin (DOGE) has suffered a good 60 percent drop in price since the beginning of the year and is still looking for sustainable use cases. In parallel, the number of wallets holding Shiba Inu is declining. At the beginning of June, there were nearly 1.2 million SHIB wallets holding funds, but since then the number has been dropping by thousands each day and now stands at about 1.17 million. Transactions on Shiba Inu have also been declining, dropping 26 percent from January to May 2022. Observers see dangers for the cryptocurrency often derided as a meme coin: if momentum tilts further into negative territory, massive sell-offs in SHIB could be imminent.
Optimists, meanwhile, are holding on to the planned upgrade Shibarium. Shibarium is intended to give Shiba Inu's ecosystem a kind of sidechain to avoid the high transaction fees that have been incurred so far by using Ethereum's blockchain (ETH). While a launch date for Shibarium has not yet been officially announced, it is hoped for the end of June. Shibarium could also be equipped with a mechanism for burning, automating ideas on how SHIB becomes deflationary.
Meanwhile, watching the goings-on at Shiba Inu from the outside is Ryoshi, the founder, who has remained anonymous. He surprisingly said goodbye to the project and deleted his Twitter past. Ryoshi's withdrawal could be one of the reasons why SHIB currently resembles a hanging game.
Conclusion: Need for reform at Shiba Inu – will the change of course succeed?
The communication of the Shiba Inu Foundation is sometimes opaque and even now no clear roadmap emerges. Does SHIB want to take off in the direction of Metaverse Token? Should there be more promotion of DeFi among Shiba Inu? With Shibarium, SHIB could recommend itself as a means of payment for microtransactions, because the fees are supposed to be close to zero. But an announcement from Shiba Inu itself about the future strategy is missing and so the rumor mill has a lot of room. The absolute figures suggest that if SHIB does not spark new momentum, a decline in installments could be ushered in and the altcoin could disappear into oblivion.
---