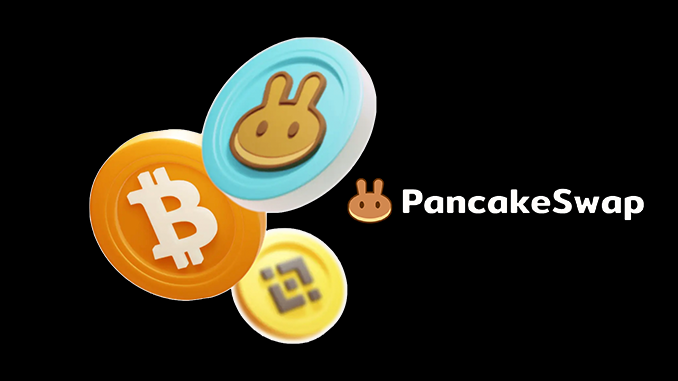 Binance has invested directly in PancakeSwap (CAKE) and understands the move to be "strategic." No details were provided on the size of the investment. PancakeSwap is the linchpin for DeFi with Binance Coin (BNB).
Just earlier this month, Binance reported a $500 million investment fund for its Binance Labs division to identify promising crypto projects. Now comes word from Binance Labs that it has made a "strategic investment" in PancakeSwap (CAKE). The move is justified by the great importance of PancakeSwap as a decentralized crypto exchange for DeFi in the BNB Chain ecosystem with Binance Coin (BNB) as the base currency.
In fact, data from DeFiLlama shows that PancakeSwap attracts about half of the capital invested with the BNB Chain, about $4.6 billion. CAKE is the native token at PancakeSwap that serves as payment for services and guarantees voting rights in strategic future decisions. It was not revealed how many CAKE Binance Labs has now secured. Whether Binance Labs will actively interfere in the fate of PancakeSwap is also uncertain. Bill Qian, as head of Binance Labs, generally refers to the attractiveness of PancakeSwap with more than 400,000 daily users.
In the decentralized crypto exchange (DEX) competition, PancakeSwap is the global number three, according to CoinMarketCap figures, but comes nowhere near Uniswap (UNI) and dYdX (DYDX) in daily trading volume. Various updates have been announced for the NBB Chain this year, which should make the network more flexible and attractive. PancakeSwap could also benefit from this.
Conclusion: Binance Labs is increasingly making its mark
Binance Labs has also raised external venture capital for its investment strategies, for example from DST Global Partners and Breyer Capital. With investments in successful projects from Axie Infinity (AXS) to 1Inch, Binance Labs' portfolio is broadly positioned; PancakeSwap will enrich the DeFi division here. Thus, Binance Labs is also increasingly making a name for itself as a truffle hunter among crypto investment funds. The price curve of CAKE temporarily shot up by a good ten percent after the announcement of Binance Labs' investment, but then corrected just as quickly within a few hours.
---