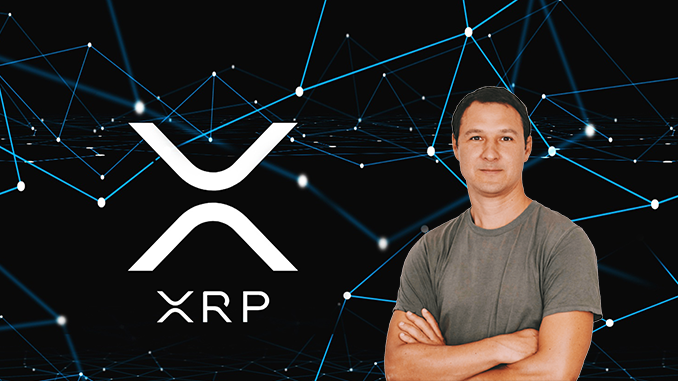 Jed McCaleb, departed co-founder of Ripple, has resumed his controversial XRP sales. In the last two weeks, McCaleb put about 70 million XRP on the market for about $28 million.
Among Ripple (XRP) supporters, Jed McCaleb is an irritant. To be sure, no one questions that McCaleb was an important figure in Ripple's early days as a co-founder. But McCaleb's early exit back in 2013 from Ripple is reverberating, not the least of which is severance payments totaling 9.5 billion XRP (equivalent to 12 percent of all XRP). These payments have been spread out over the years to precise rules to prevent McCaleb from influencing XRP's price curve through massive sell-offs. But opinions persist that McCaleb is harming the project through XRP sales. In July 2021, it seemed that McCaleb's XRP reserves were almost completely sold, and Ripple also reported after Q3 2021 that the settlement payments in XRP to McCaleb were completed.
But now a look at McCaleb's publicly viewable XRP wallet shows that the 47-year-old is currently selling around 4 million XRP a day again, which has added up to around 70 million XRP worth around $28 million over the last two weeks. In total, McCaleb has now put about half a billion XRP on the market in 2022 and there are still just under 180 million XRP in his wallet. So at the current rate of sales, it would take McCaleb about six more weeks to completely liquidate his XRP holdings.
The price curve of XRP is meanwhile exposed to usual ups and downs, but a direct connection with the actions of McCaleb can not be read out. McCaleb's personal wealth is estimated at $20 billion. After leaving Ripple, the programmer made his mark around Stellar (XLM) as a co-founder.
Bottom line: the McCaleb saga at XRP and Ripple is coming to an end
We have scrutinized McCaleb's XRP sales more often and could not find any price manipulation by them. You can find an overview of XRP distribution in general here. But it could help Ripple's image if the past with McCaleb is finally closed. By the way, McCaleb has not publicly commented on the ongoing lawsuit between the US Securities and Exchange Commission (SEC) and Ripple regarding XRP.
---