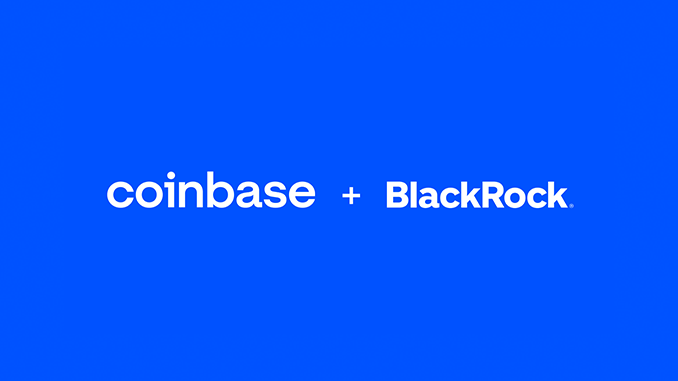 Global asset manager BlackRock wants to enable institutional clients to trade Bitcoin (BTC) and has chosen U.S. crypto exchange Coinbase as its partner. The plans already go further.
Bitcoin (BTC) is taking another important step toward becoming an asset class for institutional clients: Asset manager BlackRock has begun integrating Bitcoin into its offering, making U.S. crypto exchange Coinbase its cooperation partner. In a blog post, Coinbase describes that appropriate BlackRock clients will be able to buy and sell Bitcoin and receive market data via the asset manager's Aladdin software. Coinbase, in turn, handles BTC trading and holds the assets for BlackRock's clients. Around $10 trillion in assets are managed by BlackRock and institutional clients such as pension funds, endowments or funds play a crucial role.
According to Coinbase, trading Bitcoin through BlackRock's Aladdin is just the beginning. Other cryptocurrencies are to follow. Aladdin summarizes risk assessments for portfolios and allows direct trading. Clients thus have an overview and intervention options across all asset classes, from equities to commodities and now even Bitcoin. From 2020 onward, with publicly traded companies like MicroStrategy and Square, more and more large corporations have taken notice of Bitcoin and have also given foundations and pension funds a taste for it. But such clients have few options so far in the U.S. to enter the crypto market in regulated environments. Coinbase itself is listed other stock exchange and the news of the cooperation with BlackRock gave the recently badly battered Coinbase stock a whopping daily gain of 20 percent.
Coinbase's business with institutional clients is steadily gaining in importance. The deal with BlackRock has the potential to accelerate growth enormously. BlackRock let explain that the demand for access to crypto markets among customers is strong and the current solution with Aladdin and Coinbase meets these needs, including ease of use and clarity.
Conclusion: BlackRock goes Bitcoin – finally
BlackRock is an important indicator of how institutional clients are setting up their asset management strategies simply because of its market leadership position. For a long time, however, there were no clear signals from BlackRock on how to classify Bitcoin and Co. But then at the end of 2020, CIO Rick Rieder made headlines when he equated Bitcoin with "digital gold," even though the company itself did not yet have BTC in its portfolio. This gap is now closed by the cooperation with Coinbase with great potential for new capital flow and imitators.
---