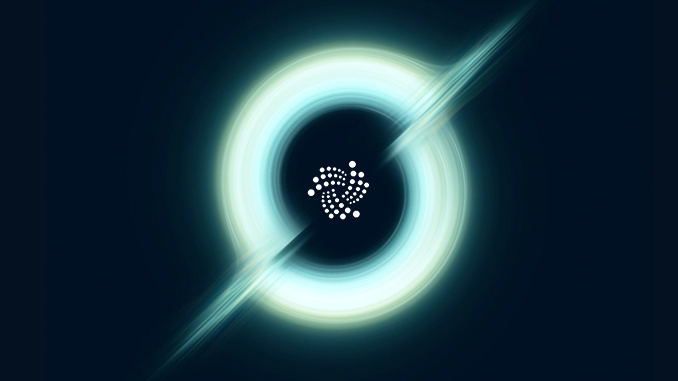 Shortly after the IOTA referendum on token distribution at the side project Shimmer (SMR), accusations are being raised: Did IOTA CEO Dominik Schiener collude with a business partner for the vote?
Last week, IOTA decided in a referendum to increase the amount of tokens at the side project Shimmer (SMR) by one fifth before the launch. The referendum result was quite close with 54 percent in favor to 46 percent against. Now Twitter user IOTA_crypto points to background information that suggests collusion by Dominik Schiener. As chairman of the IOTA Foundation, Schiener is said to have lobbied for personal benefits for himself and a business associate during the referendum. Schiener has not commented on the matter so far.
What IOTA_crypto has unearthed sounds quite piquant: it explains that the proposal for the expansion of tokens at Shimmer (SMR) came from "Kappy," whose real name is Rob Daykin and who had previously invested in startups together with Schiener. It is also suspicious that the proposal for the far-reaching change in token distribution for Shimmer (SMR) was secretly changed because there was probably a calculation error. In addition: The IOTA Foundation under Dominik Schiener ultimately decides which plans are presented to the community for a vote – and the referendum on Shimmer (SMR) was strangely enough the only one that was able to clear this hurdle.
Inconsistencies with Shimmer, IOTA and Dominik Schiener
When a majority for finally 25 percent more SMR for the start was fixed, Rob Dayking aka "Kappy" and Dominik Schiener went public with a project called Nakama. This lists Dayking as one of the founders and Schiener as a consultant on its Web presence. Nakama wants to get involved in things Web3 for IOTA and Shimmer and to develop the divisions DeFi, NFTs and Gaming. According to IOTA_crypto, not only the hidden linking of IOTA Foundation and Nakama by Dominik Schiener is problematic in the whole process – but also the result at Shimmer, which harms normal investors.
For this you have to know: Shimmer (SMR) was originally designed as a kind of testnet for IOTA and all tokens of Genesis were to be distributed to IOTA investors by staking. Monetary value for SMR was therefore not a priority, this aspect was prioritized for a second side project Assembly (ASMB). However, Assembly seems to have hit a dead end before launch and so Shimmer suddenly became financially interesting.
IOTA_crypto calculates: The decided additional tokens at Shimmer will flow towards IOTA Foundation and from there potentially to Nakama. When Shimmer launches, there will be significantly more tokens than originally announced. This directional decision was pushed by the IOTA Foundation without disclosing the personal entanglements between Schiener and Dayking. If IOTA_crypto has its way, the German Federal Financial Supervisory Authority (BaFin) would have to get involved.
Bottom line: IOTA chief Schiener must explain himself about Shimmer, Nakama and "Kappy"
Schiener is de facto sole ruler at the IOTA Foundation under its articles of association after the other co-founders left, a leak showed. Even the supervisory board of the IOTA Foundation is dependent on Schiener's favor. For this reason alone, it would be more than desirable for Schiener to disclose his connections to Rob Daykin ("Kappy") and also come clean about what is happening with Assembly and what future token distributions in the IOTA ecosystem should look like. Because there is indeed a suspicion that a new monetized distribution towards Shimmer (SMR) is taking place behind the scenes, which favors Schiener and friends, but harms patient investors.
IOTA_crypto, by the way, has been pro-IOTA for years and continues to think the technology outlook is good. But he has singled out Schiener as a trickster with a "drive for money and power" and makes a good case for it. Schiener, in turn, has also gotten into public spats with IOTA co-founders David Sønstebø and Sergey Ivancheglo in the past, again revolving around money and power in addition to personal vanity. Such incidents do not look good for a non-profit foundation like IOTA, and they also repeatedly indicate a lack of transparency. It is time for Schiener to end his disappearance, which always happens when it is about his person and hidden agreements.
---