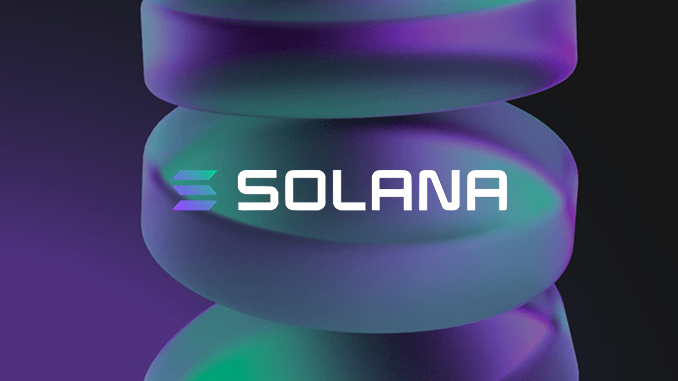 A few days ago, a momentous hack of the wallet slope shocked the Solana ecosystem. But the price curve of SOL shows surprising stability. Whales do not seem to have lost their confidence.
Solana (SOL) is becoming more and more of a grab bag for investors: with innovative technology, Solana stormed ahead in crypto year 2021 at times even to 5th place of the most capitalized cryptocurrencies and recorded price gains of more than 1,000 percent. But in the new year of 2022, SOL's price curve has turned harshly negative, trending with the overall market, and problems are piling up in the ecosystem. The most recent upset was the hack of the wallet Slope, which deprived thousands of people of their SOL and left millions of dollars in damage. What surprises observers is that Solana has also absorbed this shock, SOL continues to trade sideways at around 40 US dollars.
The hack of Slope – even if not directly related to SOL's technology – is not the first damage to Solana's image. Solana has experienced several hours-long network outages in 2022 alone as self-inflicted, and criticism of SOL is growing louder elsewhere. Why Solana may continue to rely on the trust of major investors in the situation, explained for example Sam Bankman-Fried currently in an interview with the business magazine Fortune. As head of the crypto exchange FTX, Bankman-Fried is a heavyweight in the crypto industry and a declared fan of Solana.
The 30-year-old now says after the hack at Slope, Solana has progressed technologically step by step regardless of bad press and has worked through about two-thirds of its problems. Solana can't help it if, as with Slope, a third party's external DApp is compromised, putting SOL in a bad light, he says. In reality, Solana is proving through load testing that it is setting new standards on issues such as network capacity, speed and transaction fees, Bank Manager Fried said. That's why he considers SOL the most undervalued altcoin right now. In fact, blockchain data at Solana continues to show growth in the ecosystem.
Crypto Rand makes very similar comments several times on Twitter. After the hack, he wrote to stick to his SOL and currently he believes that SOL is about to explode in price. Like Bankman-Fried, Crypto Rand is attributed to the large investors (Whales) in Solana. So these apparently remain loyal to Solana and are not shaken by bad news in and around the ecosystem.
Conclusion: Positive outlook allowed for SOL?
In recent months, Solana has weathered a wide variety of bad news remarkably well, if you compare the price curve with the market as a whole. Hopeful signs include Solana's mobile initiative and growing market share in the NFTs segment. The Whales at SOL remain apparently willing to sit out problems and not increase pressure by selling off. To be sure, that doesn't help smaller investors who have seen network outages destroy their DeFi strategies with SOL or who have been victimized by the slope hack – compensation uncertain. But for those who choose to view the outlook for Solana the way many large investors do – it could be a good time to get in or increase holdings in SOL. After all, Solana has an all-time high of $260 dating back to November 2021, and the foundation and developers behind SOL are seriously working on closing technological bugs and opening up new fields of application.
---