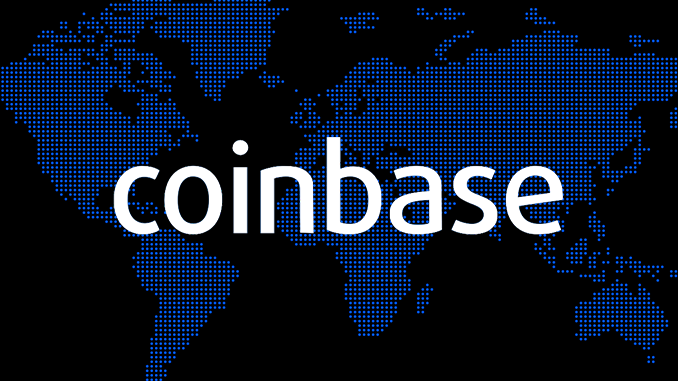 U.S. crypto exchange Coinbase is looking to strengthen its international operations, including building a platform that allows trading in crypto futures abroad, according to a media report.
Frustration is spreading at U.S. crypto exchange Coinbase over unclear regulation of the industry in its home country, with CEO Brian Armstrong increasingly voicing his anger via Twitter. In parallel, Coinbase recently announced a plan to focus on international expansion in March, April and May. Locations such as Singapore, London or Dubai and Abu Dhabi, which are considered attractive for Bitcoin and Co. due to transparent and practical legislation, were particularly mentioned. Now the trade magazine "The Block" exclusively reports that Coinbase also wants to enter the crypto futures trading market.
Citing two sources involved with the plan, it says Coinbase will locate its new platform for bitcoin futures and other derivatives abroad, probably to avoid trouble with U.S. regulators. Coinbase itself did not deny the report, referring to its general plans for the spring to expand its international presence, including through new locations. Coinbase, unlike competitors such as Binance, ByBit or KuCoin, has not yet had a crypto derivatives trading division.
Globally, Binance is the undisputed market leader for the division, but does not offer derivatives in Germany due to pressure from the German Federal Financial Supervisory Authority (BaFin). Not only in the U.S., the crypto exchange FTX was the number two for futures of Bitcoin and Co. until November 2022, but FTX disappeared from the market after insolvency. Binance and Coinbase were able to absorb the bulk of FTX's market share. If Coinbase's entry into the derivatives segment is confirmed, this is also an attempt to stand up to Binance.
Conclusion: Coinbase soon with crypto futures? Competition stimulates business
There are still many question marks associated with Coinbase's possible foray into crypto futures trading, from location to exact range of offerings. But given Binance's daily turnover of more than $70 billion in this line of business, it's clear that a Coinbase entry has potential. The bottom line is that investors should benefit as competition among trading venues, led by fees, customer convenience and transparency, increases. For the meantime, we refer to our current market report on Bitcoin futures trading, which is specifically tailored to the situation in Germany.
---