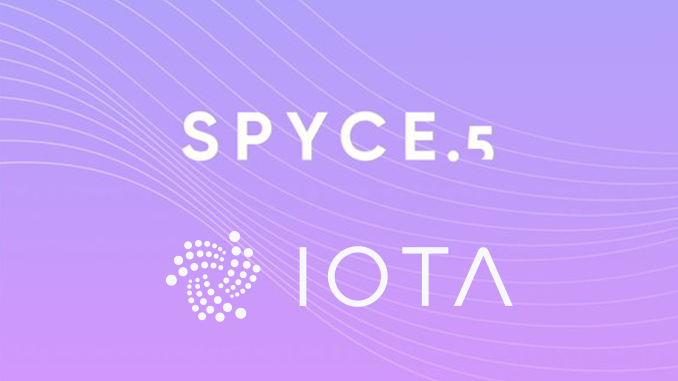 The IOTA Foundation is pleased that two ex-managers are founding SPYCE.5, a start-up that wants to offer services in the ecosystem. However, there is growing anger in the community about the lack of technological progress.
Opinions are once again divided around IOTA and the side project Shimmer (SMR). On the one hand, the IOTA Foundation celebrates the newly founded start-up Spyce.5 via a blog post, in which it is itself on board as a strategic partner. On the other hand, Twitter user DLTimes is sharply critical of unfulfilled promises for the further development of IOTA and toxic discussion culture on the part of the foundation. We summarize:
1. Spyce.5 was founded by former IOTA board members Holger Köther and Regine Haschka-Helmer and Kimmo Nurmisto, Nurmisto is presented as an active member of the community. Spyce.5 aims to provide services in the IOTA ecosystem, including, for example, help with customizing external applications. Spyce.5's self-promotion is already all about the Web3 and an IOTA ecosystem where smart contracts will enable complex blockchain solutions.
DLTimes recalls that at the launch of Shimmer (SMR) in October 2022, a rapid follow-up delivery of the Ethereum Virtual Machine (EVM) was promised as a standard module for the implementation of smart contracts. IOTA Foundation CEO Dominik Schiener spoke at the time of a two- to eight-week wait – but after six months, not even a beta version of EVM for Shimmer has been released, according to DLTimes.
This hits a sore spot in terms of content, because in fact many future plans at IOTA and Shimmer are built on finally being able to use smart contracts. DLTimes goes so far as to accuse Schiener of lying and also wonders why so many (ex-)executives of IOTA actually found various companies where they keep to themselves as much as possible. He believes that a spirit of optimism can only re-emerge at IOTA if the foundation is cleaned up.
Conclusion: IOTA falls back into old patterns
Only the future will show whether Spyce.5's business ideas will find favor. The start-up's work is to concentrate on Shimmer for the time being – but even there, important technological building blocks for a competitive network are missing with the EVM and, in the medium term, with targeted decentralization. DLTimes, on the other hand, is actually a supporter of IOTA, but he also describes toxic conversation culture on the official communication channels of the foundation, which reacts petulantly and blocks when criticism or inquiries are made. In fact, the list of prominent IOTA critics who have had similar experiences is long. It must be disconcerting how far the IOTA Foundation under Dominik Schiener has entrenched itself in an ivory tower and no longer even explains why development goals change or are delayed.
---