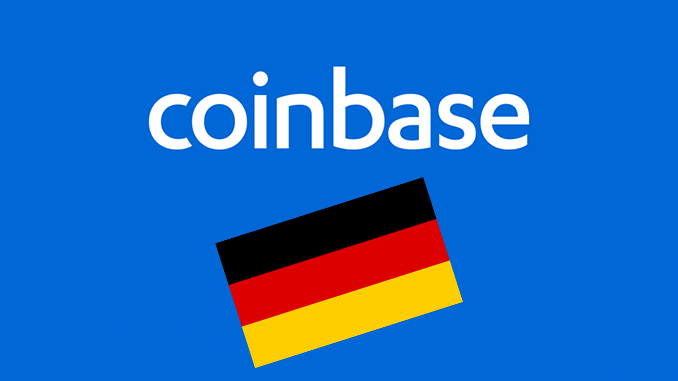 The US crypto exchange Coinbase wants to expand its German business and has therefore registered a GmbH in Frankfurt. Competitor Binance is also currently looking for employees in Germany. The background is the changed legal situation in this country for the crypto trade.
The competition among service providers for the trade with crypto currencies is intensifying in Germany. As has now become known, the crypto exchange Coinbase in Frankfurt am Main has founded a German branch in the form of a GmbH. For the location Berlin Coinbase has advertised the position of the head of the Compliance Department. This one will probably first of all take care to get the official admission for Coinbase from the Federal Financial Supervisory Authority (BaFin) for the business in Germany. As we reported, following changes in the law, international crypto exchanges will have to have a licence from BaFin from 1 December 2020 if they want to serve German customers. As the strongest economic power in Europe with almost 83 million inhabitants, Germany is generally an important market for the crypto industry.
Binance is also serious about Germany
Meanwhile, Binance, probably the most important global crypto exchange, is also increasingly moving towards Germany. Among the job offers is a search for a General Manager for the Berlin office, who will be responsible for business in "one of Binance's key global markets". In addition, Binance has started to have its websites, which were previously translated into German by volunteers, increasingly revised by professionals. Binance's advertising campaigns could also go hand in hand with the course towards Germany, as the company is also looking for employees for PR, events and communication.
Crypto exchanges vs. banks – who wins?
But the potential competition to Coinbase and Binance in the form of traditional banks is not sleeping. More than 40 local financial institutions have already submitted applications to BaFin to also enter into trading with crypto currencies. Especially the Solarisbank from Berlin is said to have come a long way, but maybe the FinTech company is just sounding particularly loud. One thing is clear: Many banks have recognized that Bitcoin and Co. are increasingly arriving in the middle of society and do not want to oversleep the new business field. Their advantage is to have a grown customer base, who in case of doubt will probably trust their usual house bank when entering the crypto trade.
Conclusion: More competition is good for you as an investor
For those who want to trade crypto currencies anonymously, there is a shortage in Germany. Because the large, reputable providers are now subject to BaFin and this means that customers have to undergo a clear registration process with name, address and passport copy. But for all those who feel more comfortable within the legal framework, the news of the targeted market entry of Coinbase and Binance is positive. With legally binding information in German from the crypto exchanges and the new competition from the banks, it will be easier for you to compare the exact conditions and thus save fees or consciously accept additional costs for more service. As is well known, competition stimulates business – and this is exactly what is happening now for crypto trade in this country.