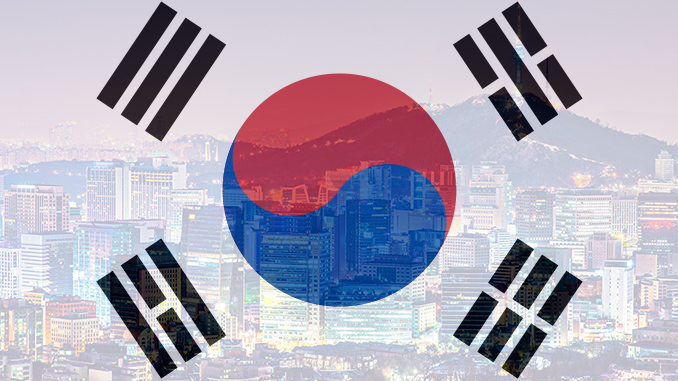 In South Korea, the parliament has passed a package of laws that legalizes the trade in crypto-currencies. The cryptoscene there celebrates this step as a "milestone". As a result, the exchange rate of Bitcoin increased at times by about 5 percent.
South Korea, often referred to as the tiger economy of Asia, has played an important role in the crypto industry for years. Ripple, for example, is costing millions to expand into South Korea, and South Korean electronics giant Samsung is now equipping some of its smartphones with an integrated cold wallet ex works. Cryptocurrencies are therefore already the norm for many of South Korea's 60 million inhabitants, but so far this has all happened in a legal grey area. This has now come to an end, as the parliament in Seoul has passed a legislative package with an overwhelming majority that defines what Bitcoin and Co. actually are and how the coins are to be handled legally.
What is now changing in South Korea with regard to the crypto trade?
According to consistent media reports, the future legal situation in South Korea will closely follow the recommendations of the G7 Money Laundering Task Force (FATF). These recognise crypto-currencies as a financial instrument and investment vehicle, and therefore require market participants in return to submit to regulatory conditions. In the case of South Korea, for example, this means that crypto exchanges must register and cooperate with a local bank. In addition, there will no longer be any anonymous customers in South Korea; instead, everyone will have to undergo verification by KYC (Know Your Customer). Nevertheless, Simon Kim, CEO of Hashed, a block chain company known beyond the country's borders, comments: "This is a strong, positive signal for South Korea to move forward and prove to itself that it is a perfect testing ground for block chains and crypto currencies on the global stage. Other experts argued that although the decision would also involve taxes and bureaucracy, the advantages of a clear legal environment would outweigh the disadvantages.
What else you should know about crypto currencies and South Korea
The pan-Asian trade newspaper The Diplomat recently summarized the state of affairs on the subject of cryptocurrencies in South Korea. It is interesting to note, for example, that according to the report about one third of all wage earners invest part of their salary in crypto-currencies and that the South Korean won is the third most important fiat currency in trading with Bitcoin (BTC), which accounts for 6.5 percent of all sales. The internationally renowned crypto exchanges Coinbit, Bithumb and Upbit are also based in South Korea, although the latter two have already been hit by sensitive hacks.
South Korea modernizes legislation and BTC benefits
Against this background, it is hardly surprising that Bitcoin's share price rose by a good 5 percent after the news from Seoul became known. Just recently good news came from the Asian region, including India, and now South Korea is following. China has already set the course towards crypto currencies anyway. Something is happening on the continent and, on the whole, these are encouraging signals for the crypto industry. In Asia one is no longer seen as a threat, but as a prospect for the future. This should also have a medium-term impact on the global crypto market.
Those who don't have Bitcoins yet can buy them from eToro.