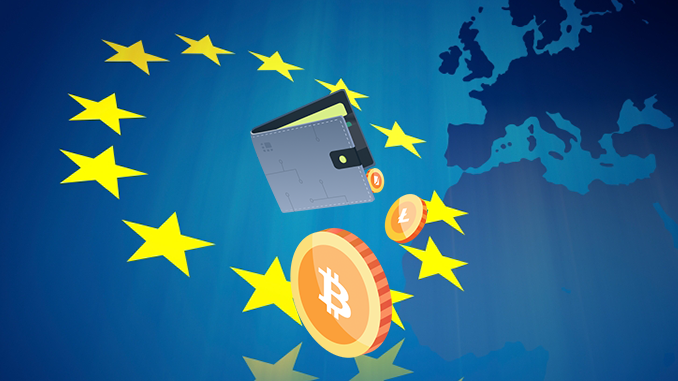 EU parliamentarians have passed regulatory proposals for the crypto industry in relevant committees that have met with sharp criticism. Specifically, it is about (hardware) wallets and anonymous transactions.
Alarm is sounding in the European crypto scene: a tightening of regulations for dealing with Bitcoin and Co. is emerging in the EU, which is likely to have far-reaching consequences in practice. Observers such as the recognized expert Patrick Hansen (formerly industry association Bitkom) use Twitter to provide critical information. For example, the relevant EU committees of experts on security and justice and economics have rubber-stamped proposals by a narrow majority that would result in at least two crucial consequences:
1. In English so-called "Unhosted Wallets" are to be capped according to the will of the EU parliamentarians the connection to crypto exchanges and other crypto platforms. This would affect hardware wallets as well as software wallets, where the private keys are held by the users. When transactions take place from or to such "unhosted wallets," crypto exchanges would have to collect and verify personal data beforehand. In practice, this is interpreted as a silent ban on hardware wallets and other particularly secure crypto wallets.
2. According to the EU draft, crypto exchanges and comparable providers should be forced to check and document personal data of sender and recipient for all transactions. A proposal to activate this rule only for amounts equivalent to more than 1,000 euros per transaction is off the table again for the time being. In real life, therefore, every transaction in cryptocurrencies that does not take place directly from person A to person B would be under official observation and become reportable from 1,000 euros.
In an open letter, the European industry association Blockchain for Europe speaks of the EU plans endangering the future of the blockchain industry in Europe. According to the letter, the adopted drafts lag behind the realities and would, for example, completely eliminate innovative solutions in the Decentralized Finances (DeFi) sector, as no bridge to fiat would be possible anymore. Instead of allowing EU citizens to deal with cryptocurrencies in a regulated and secure environment, they would be driven out of the EU area if the plans are implemented, Blockchain for Europe said. This will also impact the location of businesses, jobs and research, it added.
Coinbase: EU plans on Bitcoin and co. overshoot the mark by far
A more practical criticism of the draft legislation comes from Coinbase. The U.S. crypto exchange is licensed in Germany by the German Federal Financial Supervisory Authority (BaFin) and is known for actively supporting sensible regulation. But on the dynamics in the EU Parliament, Coinbase CEO Brian Armstrong says on Twitter, "If the rules come through, it would run Coinbase towards being banned from doing business.
Armstrong gives two examples of this: For every transaction involving an "Unhosted Wallet," Coinbase would then have to collect and verify personal data – even if the recipient is not a Coinbase customer. And banks would of course reject a reporting obligation for transactions of the equivalent of more than 1,000 euros, since recurring rent payments or transfers within relatives would then also be under general suspicion.
Conclusion: Protest now – prevent overregulation of crypto
In our view, banning anonymity even for small amounts in crypto does not fit the European self-image any more than a hidden ban on hardware wallets. Armstrong and others recommend now directly contacting EU parliamentarians from individual constituencies and countries to educate them about consequences. That's because the proposals now enter the trilogue in the legislative process, where the European Parliament, European Commission and European Council decide. This seems to be the last chance to pull the emergency brake and achieve a balance that reconciles measures against money laundering and terrorist financing with the right to financial self-determination.
---
Best place to buy Bitcoin: