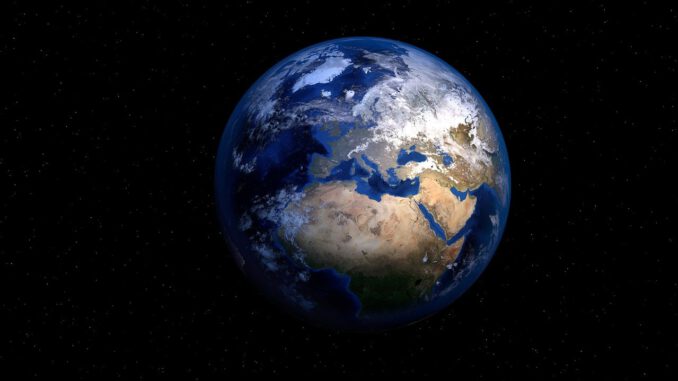 Is Africa a crypto enthusiast's paradise? Bitcoin & Co. are playing an increasing role on the continent. Funding for blockchain projects has risen by 1,668% in the space of a single year. A new infographic from Block-Builders.net explains what this is all about.
Nigeria accounts for about 39% of this funding. The Seychelles, Kenya and South Africa also play an important role. Moreover, Nigeria is also the country with the greatest interest in cryptocurrencies, especially Bitcoin. Of all the countries in the world, Nigeria has the third-highest relative Google search volume for the term "Bitcoin". Only the Netherlands and El Salvador rank higher.
Market analysts expect Africa's influence in the crypto space to continue to increase considerably over the next few years, for many reasons.
Firstly, the average age in Africa is much lower than it is elsewhere. The population is young and digitally literate. Secondly, there is particularly high inflation in some countries and a fear of it elsewhere, making limited, fungible assets like Bitcoin appealing. Thirdly, many regions are lacking in ATM infrastructure, which could also boost Bitcoin and some altcoins.
Fourthly there are a large number of foreign transfers made, often incurring high fees, which can be avoided by relying on transactions using digital currencies. Last but not least, cryptocurrencies can offer a certain degree of protection against arbitrary action by governments. Although it would be wrong to lump the continent all together and deny the prosperity of many regions, it is a fact that some areas lack stability.
Aside from investment, cryptocurrencies in Africa could have a far greater positive effect on the inhabitants than in other regions of the world. Not only in terms of money saved, but also due to the potential for integration element and the ability to conduct international transactions.
Yet there is one development that is worrying some observers, and not least the proponents of digital currencies. There is a risk of being associated with the use of digital currencies to circumvent sanctions on Russia, with some African countries being accused of jumping on the crypto bandwagon to help them.
The Central African Republic is the second country in the world to make Bitcoin its official currency. The crux: three quarters of the population can't afford smartphones or computers let alone Bitcoins, and just 11% of citizens have access to the internet. As the NZZ recently reported, the introduction of Bitcoin there could be strongly driven by geopolitics; the country is now considered Russia's most reliable partner in sub-Saharan Africa. N-TV has reported on discussions of introducing of cryptocurrencies in Tanzania and Uganda, both countries with close ties to Russia. Russian President Vladimir Putin has been expressing sympathy for Bitcoin & Co. for several months.