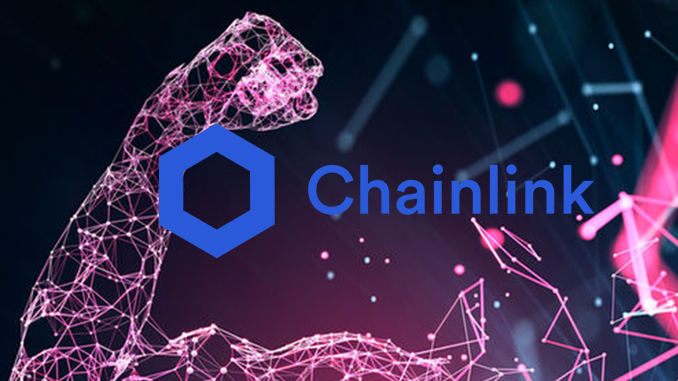 Deutsche Telekom is now earning crypto through its participation in the Chainlink (LINK) ecosystem and is now also involved in FLOW. Further cryptocurrencies could follow, it says.
When Deutsche Telekom announced in the summer of 2020 that it would run a node for Chainlink (LINK), the news almost went down. But as it turns out, the action by subsidiary T-Systems Multimedia Solutions was not a flash in the pan, but the starting signal for larger-scale commitments in the crypto industry. Because now T-Systems has entered into another partnership, this time with FLOW, the token and blockchain from Dapper Labs. In a press release, Telekom describes that it will also provide a node and further infrastructure for FLOW. Dapper Labs, in turn, is the company behind CryptoKitties and NBA Top Shot, a crypto game for the North American basketball league.
Via Twitter, T-Systems links to U.S. media reports that make it clear that the blockchain division for Telekom's subsidiary is developing faster than expected. According to the report, the company is now one of the largest players in Chainlink and provides 51 different data channels. Real-time prices of other cryptocurrencies, foreign exchange and commodities such as gold and silver are particularly in demand, he said. These are then delivered via Chainlink to customers such as Synthetix SNX. When T-Systems started at Chainlink, it was on a small scale. But then came the DeFi boom and a "hell of a ride" began, according to one person in charge. Within a short time, scaling was necessary.
In parallel, the question arose as to how the crypto taken in would be entered correctly in the balance sheets from an accounting point of view. With Bankhaus Scheich as broker and the crypto custodian Finoa, a solution had been found. The complexity of the task is also reflected in the fact that T-Systems has to buy Ethereum (ETH), for example, to pay for parts of the activities at Chainlink. At FLOW, on the other hand, tokens will be generated through staking in the future. In short, T-Systems Multimedia Solutions now has a department where crypto is monetary assets, not toys.
Conclusion: Deutsche Telekom with innovative power for the crypto industry
Apparently, T-Systems is already considering joining projects such as Polkadot (DOT), Tezos (XTZ) and Ethereum 2.0. Such large ecosystems benefit from their global infrastructure for online applications when working with T-Systems. And for T-Systems, the courage to seriously and purposefully pursue its involvement in the crypto industry is apparently paying off financially. It doesn't always have to be Bitcoin, experts comment with a view to Tesla's recent commitment to BTC.
---
You can buy Chainlink on Binance. Open a Binance Account here and save 10% on fees for a lifetime.