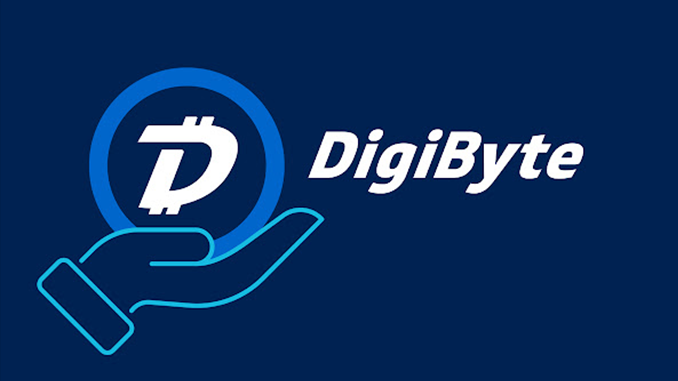 DigiByte (DGB) started in 2014 and has since then established itself in the TOP 50 of the most important crypto currencies. The company advertises with a technological advantage over Bitcoin (BTC) and Ethereum (ETH). Reason enough to take a closer look at DigiByte.
Also off Bitcoin (BTC) and DeFi boom it gives under the far common crypto currencies interesting candidates, who score with characteristics. In the case of DigiBybte (DGB) the advanced, self-developed block chain solution is stressed in the external presentation. Also the Blockchain of DGB is based in principle on Proof OF Work as protocol, which turns out more and more as energy-hungry and too slowly with BTC and Ethereum (ETH). However, DigiByte produces a new block about every 15 seconds and thus 40 times more often than at BTC. This means that DGB's block chain currently reaches up to 1066 transactions per second (TPS), a very good value compared to BTC and ETH. The high speed of DigiByte is partly made possible by the integration of Segwit, which for DGB was already done in June 2017 and thus earlier than for other major crypto currencies.
Background to the concept and ecosystem of DigiByte
Technologically DigiByte includes two sidechains besides the mainnet for DGB. Since April 2019 DigiAssets allows the organization of DApps and Smart Contracts in the ecosystem of DigiByte, a second sidechain handles the communication between nodes and the mining. DigiByte has integrated five methods for DGB mining. Like PoW, the miners also perform the validation of transactions. The five different options for miners are intended to avoid the dominance of ASIC miners with specialized hardware, which is viewed sceptically by Bitcoin (BTC).
For DGB there was no ICO and inventor Jared Tate put the future of DigiByte in the hands of the newly established DigiByte Foundation in February 2020. Probably also because of the new opportunities that Decentralized Finance (DeFi) opens up for DGB, Tate continues to support DigiByte. The maximum number of all DGBs is set at 21 million and is expected to be reached in 2035. There are currently a good 13.6 million DGBs in circulation, with a market capitalization of almost 310 million US dollars. DGB is traded at leading crypto stock exchanges such as Binance, with Coinbase however DGB still hangs in the queue of possibly to listing Altcoins.
Conclusion: Does DGB belong in my portfolio?
DigiByte sees itself well positioned for DGB's work in the field of DeFi through DigiAssets. DigiAssets allows to tokenize asset classes and make them tradable via DGB. This is increasingly being actively promoted by the DigiByte Foundation. The foundation is probably a bit envious of how Ethereum (ETH) is developing into the lynchpin of DeFi, although DigiByte is actually technologically advanced again. But as an investor you should consider it: DGB's all-time highs of over 0.10 US dollars in winter 2017/18 are history, DGB has recently stabilized it at between 0.02 and 0.03 US dollars. Whether the new élan of DigiAssets and DigiByte Stiftung will lead to a positive change in price is questionable in view of the strong competition between Altcoins with their own ecosystems.
---
DigiByte is traded on Binance. Open a Binance Account here and save 10% on fees for a lifetime.