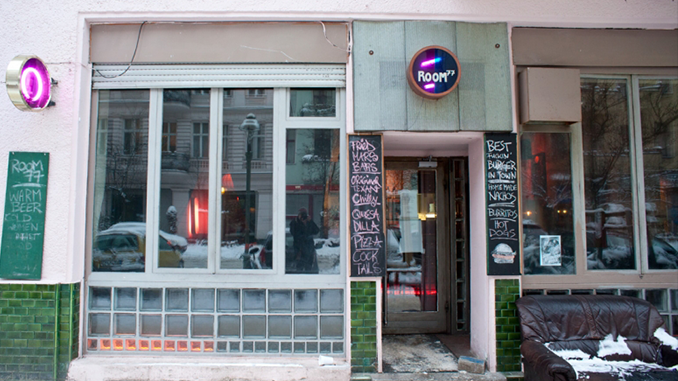 In 2011, Room 77, a bar that accepted Bitcoin (BTC) as a payment method and established itself as a meeting place for the crypto scene, will open in Berlin. Now the internationally known cult site is over – Room 77 is closing its doors.
With the advertising slogan "Warm beer, heartless women and fast food, slowly made" the Pub Room 66 in Berlin Kreuzberg 2011 set its motto and self-irony was the order of the day. But the real unique selling proposition of Room 66 was to accept Bitcoin (BTC) even back then, when it was ordered and paid for. Founder Jörg Platzer saw his establishment as a place where the crypto scene would meet and exchange ideas. It worked out, dozens of media reports about Room 77 even made the rounds internationally. But with the social gathering among like-minded people in Room 77 it is now over, Platzer announces the end of the bar on Reddit.
"And thanks for fish" writes Platzer, an allusion to the legendary novel series "Hitchhiking through the Galaxy". In it, Douglas Adams describes visions of the future with great wit. Platzer now sums up that Room 77 has fulfilled its mission and is doing well. No one can stop Bitcoin now, says Platzer. He recalls that Room 77 was a place where the future was written and many visitors came into contact with BTC for the first time. In previous interviews, Platzer emphasized how Room 77 helped rid Bitcoin of its reputation as an instrument of criminals. There, Bitcoin was given a face; in Room 77, people were not anonymous.
End of Room 77 – Can there be a comeback of the BTC Bar?
In the crypto scene, the end of Room 77 was regretted throughout, here one felt at home. Room 77 had long since become a meeting place for communities that prefer other crypto currencies than Bitcoin. The direct being together has evenly nevertheless its advantages to on-line conferences. Some people ask themselves whether closing Room 77 has nothing to do with the slump in sales in the gastronomy sector due to restrictions caused by the Corona Pandemic. Others suspect gentrification and increased rents as the reason for the closure. For the time being, Platzer is sticking to his version – and if he kept BTC early, he should be financially well off. Nevertheless, it is to be hoped that Platzer will pull himself together for a new start for Room 77. Everyone who has ever visited Room 77 remembers the special charm between the dive bar and the crypto meeting point.
---
Best place to buy Bitcoin: