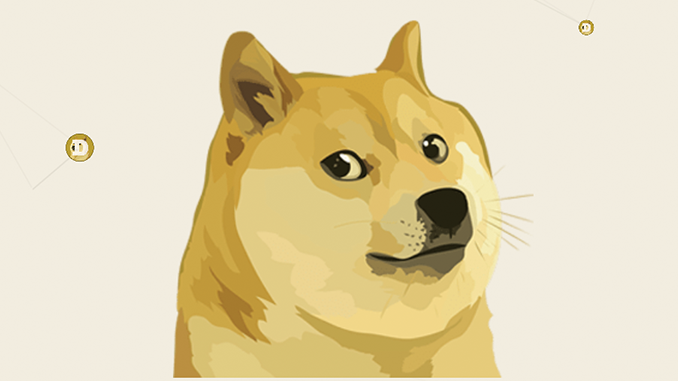 Dogecoin (DOGE) reports back among the ten most capitalized cryptocurrencies in the world after a temporary price jump. What strengthens Dogecoin, often derided as a meme coin?
The overall crypto market has been nervously trading sideways for days, and in this environment, the positive trend in Dogecoin (DOGE) stands out conspicuously. Over the last seven days, Dogecoin is up around 18 percent and yesterday, Monday, DOGE was back above $0.078 at times. As a result, Dogecoin is now back in the top 10 most capitalized cryptocurrencies, leaving Polkadot (DOT) behind. However, the momentum in Dogecoin this time is not caused by Twitter activities of "Dogefather" Elon Musk. Experts identify three reasons why DOGE is currently outperforming many other altcoins:
1. the number of large transaction on Dogecoin has increased sharply, on Sunday, for example, nearly 1,000 transactions were registered, each with a volume of more than $100 million. It seems that large investors are interpreting the price level of DOGE as a dip and are buying up.
2. so-called Miner Reserves on Dogecoin are at their lowest level since 2013 and have shrunk by about 32 percent since the beginning of 2022. Miner reserves are the DOGE that Dogecoin miners receive for their participation in the network but have not yet sold. Less DOGE among miners suggests that their influence on the Dogecoin price curve is reduced.
3. the number of investors pursuing medium- and long-term strategies with Dogecoin increases significantly and in parallel the number of traders speculating on short-term profits with DOGE decreases. This can be seen in the number of wallets associated with activities. Almost 2.57 million wallets now hold Dogecoin for a year or more, an increase of a good 40 percent since the beginning of the year. At the same time, the number of wallets holding DOGE for less than one month has fallen to around 150,000 – here, around 876,00 had been counted in 2021.
Conclusion: Is Dogecoin coming of age?
DOGE is still more than 90 percent away from its all-time high from May 2021 at 0.737 U.S. dollars, and therefore one cannot speak of a flight to the heights. However, the above-mentioned indicators suggest that Dogecoin is consolidating in a difficult environment. In the long term, there are probably hopes for new uses for DOGE, especially as a means of payment. And here, in turn, an important role falls to Tesla CEO Elon Musk, who already partially allows Dogecoin for payment at his companies up to SpaceX and Starlink. If Musk's planned takeover of Twitter is realized, DOGE could also become a digital means of payment at Twitter and motivate other companies to follow suit. For now, many "ifs" remain in Dogecoin's price analysis, but signs are mounting that DOGE is gaining stability.
---