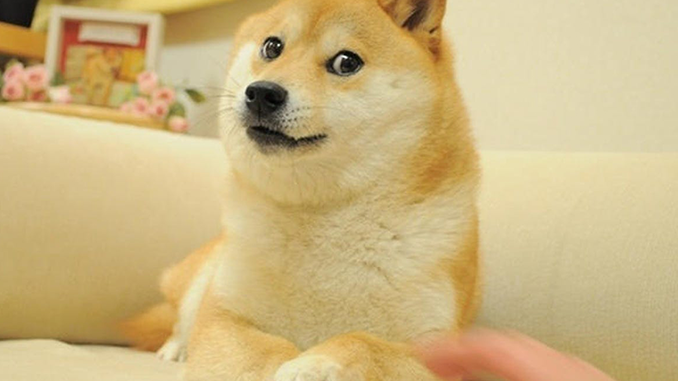 Dogecoin is currently pumping because the declared noble fan Elon Musk as Twitter owner may make DOGE a means of payment there. In addition, there is discussion about whether Musk himself is trading DOGE on a grand scale and risking price manipulation.
The rally, which has already brought Dogecoin (DOGE) this week around 30 percent plus, comes to a standstill. DOGE has so far bounced off the psychologically important $0.10 mark and continues to trade just below it. But media and investors are still trying to interpret the hints that Elon Musk sent off via his personal Twitter account and placed on the homepage as the owner of the short message service – there a Shiba Inu has now stepped in as the symbol of Dogecoin instead of Twitter's previous characteristic blue bird. Optimists read in it a commitment by Musk to make DOGE a means of payment on Twitter.
At the same time, there are renewed considerations as to whether Musk does not also have tangible financial interests in the matter of Dogecoin. A lawsuit in the U.S. accuses him of having deliberately influenced the price curve of Dogecoin with his tweets and public appearances. Musk is thus also responsible for a snowball system with ever new investors. Within 2 years, Elon Musk had driven the price of DOGE from 0.002 US dollars to highs of 0.73 US dollars, the Dogecoin all-time high from May 2021. The private plaintiffs are demanding damages from Elon Musk and also want to prove that he himself had traded with Dogecoin worth billions. The focus here is on a DOGE wallet known as "DH5ya" whose transactions are documented here.
Musk denies that this wallet is under his control and has lawyers explain that "DH5ya" belongs to the neobroker Robinhood. The company does not comment on the issue so far. It is clear that at the peak of Dogecoin in 2021, DOGE worth the equivalent of 24 billion US dollars were stored on "DH5ya". Currently, there are only remaining stocks, which represent just under 5,000 US dollars in DOGE. A research published on Twitter from November 2022 sees clear indications that Musk has his fingers in the pie with Wallet "DH5ya". For example, Musk's date of birth, June 28, 1971, is hidden in several transactions for 28.061971 DOGE. Also, deposits in February 2021 coincide with Musk's statement at the time to purchase Dogecoin for his son. So the wallet is likely to remain a bone of contention in court, and Musk could be forced to provide information about his private investments in Dogecoin.
Conclusion: Dogecoin a toy for super-rich Elon Musk?
It is undisputed in the crypto scene that Musk has already repeatedly set the price curve of Dogecoin in motion with his tweets. Whether he also benefits personally from this cannot be answered unequivocally so far. But a picture of Dogecoin suggests itself, in which the cryptocurrency once launched by developers for fun has maneuvered itself into risky dependence on the whims of Elon Musk. Anyone who invests in DOGE can't help but also watch what Elon Musk comes up with on Twitter about Dogecoin.
---