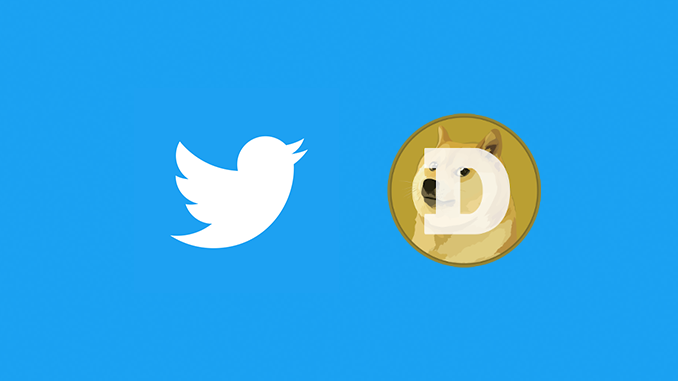 Tesla CEO and self-proclaimed "Dogefather" Elon Musk acquires Twitter. Dogecoin (DOGE) gained a whopping 25 percent after the deal became public. Flash in the pan or sustainable development?
The short message service Twitter, which is also important for the crypto scene, is transferring into the ownership of Tesla CEO Elon Musk – and this news has caused the price curve of Dogecoin (DOGE) to skyrocket by 25 percent. Twitter itself reported via press release that Elon Musk was investing around $44 billion and that the platform would then be delisted. Crypto investors see this as a great opportunity for Dogecoin to find new uses for Twitter. After all, with 85 million followers on Twitter, Elon Musk is not only a high-reach power user, but is also known as a staunch supporter of DOGE. For example, he has already integrated Dogecoin into his satellite Internet project Starlink as a means of payment.
For days, the Twitter board seemed to want to reject Musk's takeover bid. But when Musk presented a sound financing plan and brought major shareholders to his side, the resistance could no longer be sustained, reports Reuters news agency. Twitter founder Jack Dorsey welcomed Elon Musk as the new boss via a tweet. Dorsey is also a supporter of cryptocurrencies, but has positioned himself more toward Bitcoin (BTC) privately and with his financial services company Square.
How Twitter could change with Elon Musk
Elon Musk is already known to have some reform plans for Twitter, which never really made it to profitability as a company. For example, he wants to take decisive action against spam bots, which also hurt Twitter in crypto topics. More importantly for Dogecoin, Musk believes that Twitter should not rely so much on paid advertising space in its refinancing as it has in the past, but could also collect money from users. As an example, he cites the coveted "blue checkmarks" that mark a verified account. Here, blue could remain the color for celebrities and an "orange checkmark" could come for ordinary citizens. Verifying an account could cost a small amount, paid in Dogecoin – making DOGE a payment method on a service used globally.
Those who use Twitter themselves will likely welcome Musk's announcement that an edit function will be included. Until now, tweets could only be deleted after posting, but not corrected. This is particularly annoying in the case of fleeting spelling mistakes. With Elon Musk, the right to freedom of expression should also be interpreted more generously on Twitter. Musk himself sees this as a priority and thus indirectly joins the chorus of those who criticized the blocking of US ex-president Donald Trump, for example.
Conclusion: Dogecoin has a good chance of gaining importance through Elon Musk's Twitter 2.0
How Elon Musk himself uses Twitter as his mouthpiece is often controversial – with individual statements there, he has not only set the crypto markets in motion. In the future, Musk can set the rules himself on Twitter, and he seems willing to take that option. His public and financial commitment to Dogecoin leads us to expect that DOGE will become the number one cryptocurrency on Twitter.
---
Open a Binance Account here and save 10% on fees for a lifetime.