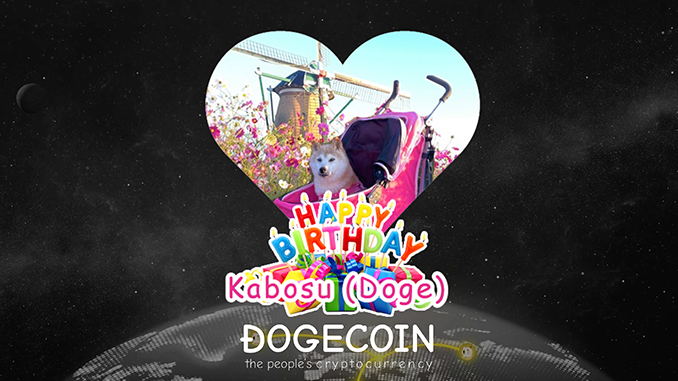 Dogecoin has posted significant 20 percent gains in recent days, outpacing the overall crypto market. One reason for the rally are new indications that DOGE could become a means of payment on Twitter.
The price curve of Dogecoin (DOGE) is once again experiencing its own momentum, over the weekend gains added up to a total of a good 20 percent weekly plus. While Bitcoin and Co. are mostly trading sideways, Dogecoin, often derided as a meme, is on top. Around 13 billion US dollars in market capitalization currently secure DOGE the 8th place among the most capitalized cryptocurrencies in the world. As is often the case when Dogecoin produces positive outliers, Tesla CEO Elon Musk has his fingers in the pie.
For Musk, who most recently took over the short message service Twitter, is a self-confessed fan of DOGE. There has been speculation for some time that Musk could allow Dogecoin as a means of payment on Twitter. Then on Sunday, Musk posted presentation slides outlining the future of Twitter. One of them lists the item "payments," but without further details. But for investors and speculators, this was probably still a sign of growing likelihood that Dogecoin is coming to Twitter.
Musk is always publicly promoting Dogecoin and is also involved in the DOGE Foundation. There, the course could be set for Dogecoin to be trimmed for efficiency as a means of payment with a technological update. On the revenue side of Twitter, Musk wants to charge a monthly fee for verified accounts. If Dogecoin came into play here as an option for payments, it would drive awareness and mass adoption of DOGE, proponents believe.
But for all the fresh air around Dogecoin, it's important to remember. If DOGE scratches the $0.10 mark now, it will be nearly 90 percent away from all-time highs from the spring of 2021, when Dogecoin pumped above $0.70 and the slogan "To the Moon" ruled the mood among investors.
Conclusion: Dogecoin rally is on shaky ground
It is considered a foregone conclusion that Musk wants to bring Twitter and crypto closer together. A decentralized and censorship-resistant cryptocurrency as a means of payment fits in with a Twitter of absolute freedom of speech, which Musk has in mind. The financial support of the world's largest crypto exchange Binance in Musk's Twitter takeover is also likely inspired by the idea of promoting the integration of Bitcoin and Co. at the service. But whether Dogecoin will ultimately be chosen as a kind of local currency for Twitter remains an open question for the time being.
---