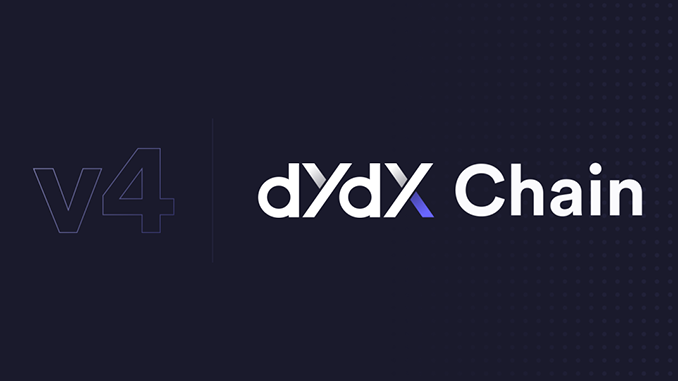 Those who trade crypto derivatives on a decentralized crypto exchange (DEX) typically rely on dYdX. Now, the platform has unveiled far-reaching plans for a technological makeover.
Even though the DeFi division of the crypto industry has lost its luster recently due to hacks, protocol failures, and bankruptcies, further development is not stopping. What the decentralized crypto exchange dYdX is currently announcing in a blog post comes across as very technological at first, but could turn DeFi upside down in parts. This is because dYdX wants to make a U-turn by the end of the year and emancipate itself technologically from Ethereum (ETH) in the background. So far, dYdX has relied on StarkEx as a network built directly on Ethereum to organize crypto derivatives trading. In the future, it will use its own solution instead, using technology from Cosmos (ATOM) to become more flexible and independent. The news gave Cosmos a 15 percent gain in price and for DYDX still almost 10 percent.
While the move from Ethereum to a dYdX-specific blockchain is still largely untested for a leading DeFi protocol, the blog post said. However, it represents the most promising path for DEX to position itself as a competitor to centralized crypto exchanges in the long term, it said. By comparison, crypto derivatives trading currently reaches around $600 million in daily volume on dYdX and around $50 billion on centralized market leader Binance. Version 4 of dYdX, with technology from Cosmos as its base, will save fees and increase performance, the team writes. They are guided by the motto of always thinking ten times bigger. According to their forecast, Cosmos as the underpinning for dYdX will also bring more decentralization than before and build bridges to DeFi ecosystems other than Ethereum as well as centralized providers.
It initially remained unclear what will happen to the StarkEx-based version of dYdX when version 4 goes live. Other major DEXs such as UniSwap (UNI) or PancakeSwap (CAKE) keep their older versions mostly live even after major upgrades.
Conclusion: dYdX could experience momentum with new technology
Importantly for investors, for DYDX as a native token on dYdX, the planned technological innovation is a good opportunity for value growth. This is because fees at this DEX are to be paid exclusively in DYDX in the future and increases in sales would boost demand. At the same time, however, there is a risk that dYdX's big plans will be squeezed in reality by the considerable development work required or delayed.
---