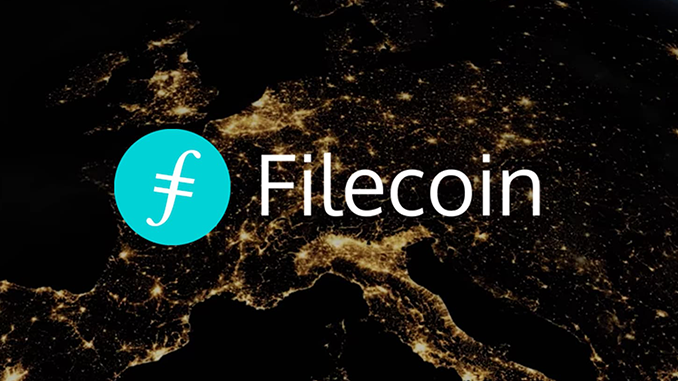 The highly acclaimed Filecoin project is entering the practical phase: Today, Thursday, the start of the Mainnet is expected. Meanwhile, the first crypto exchanges already list the token of Filecoin, FIL. Filecoin wants to score points as a kind of decentralized dropbox.
The crypto project Filecoin was able to collect almost 260 million US dollars at its ICO 2017, setting an impressive mark. Three years later, Filecoin feels ready for the start in practice and at Block 148.888 will switch the previous test net to the mainnet. This should happen around 17:00 German time today, Thursday. With this step, Filecoin will – if no problems occur – be fully functional and the corresponding Altcoin FIL will also debut on the crypto markets. The crypto markets Binance, Kraken, Gemini and Huobi have announced to list FIL from the beginning, other platforms are expected to follow soon. Filecoin focuses on the topic of cloud storage and wants to establish a decentralized solution to industry giants such as Dropbox, Amazon and Microsoft.
Background on Filecoin (FIL)
Filecoin has developed its own ecosystem together with the native token FIL. The basic idea is simply described: Anywhere in the world, people can connect surplus storage space to Filecoin. Filecoin automatically leases this space to customers who pay for cloud storage in FIL. Less a fee, the providers of storage space receive rental income in FIL for their service. Prior to the current launch, early investors estimated a price of $18 per FIL as profitable for cloud storage providers based on their experience from the test net. The exact price for storage space at Filecoin is determined by supply and demand. Prior to the start of trading by FIL, the Altcoin is quoted by transfer contracts in a region around 30 US dollars.
Filecoin is backed by founder Juan Benet and well-known investors such as Fred Erhsam (co-founder of Coinbase), Naval Ravikant (founder of AngelList) and the venture capital company Digital Currency Group. Of course, Filecoin encrypts the data and distributes copies over the network in order to allow fast access and prevent network failures. According to its own information, Filecoin has already collected 230 petabytes of storage capacity in Testnet. For comparison: The similarly designed Storj and Siacoin projects report 100 petabytes and 2 petabytes respectively.
Conclusion: Filecoin and FIL on the verge of an exciting start
Filecoin (FIL) arrives much later than planned and thus immediately finds itself in a competitive situation. It is hoped that customers from the crypto industry, universities and non-governmental organizations, for example, will help make the cloud storage business profitable. Because of course the question arises: Isn't there an overcapacity of rentable storage space and is the ecosystem fast and secure enough to convince professional customers? On the other hand, cloud storage is a growth market and distrust of the large commercial US providers is not uncommon, keyword backdoors. The first trading days of FIL will show whether the theoretically impressive sounding idea of Filecoin will be successful in practice.
---
Filecoin is traded on Binance. Open a Binance Account here and save 10% on fees for a lifetime.