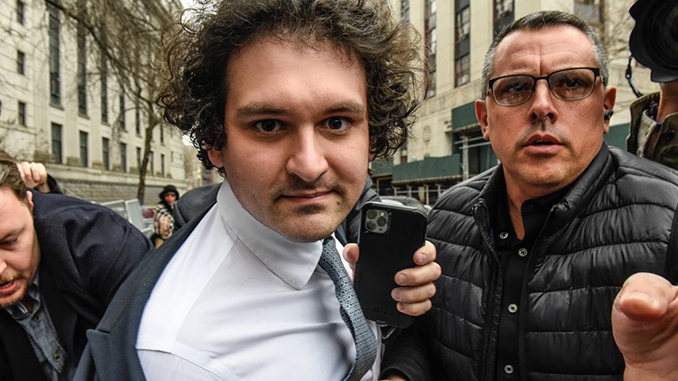 FTX's bankruptcy has turned founder Sam Bankman-Fried into a defendant charged with fraud. Emin Gün Sirer, who co-founded Avalanche (AVAX), is already taking a brutal reckoning with Bankman-Fried.
The largest crypto court case ever around the bankruptcy of FTX and linked companies in the U.S. is very slowly picking up steam, and lead defendant founder Sam Bankman-Fried (SBF) is serving pretrial detention in private on a record $250 million bail. But the billions of dollars in losses, including customer funds at FTX, are a reminder. In this situation, Emin Gün Sirer, who is himself a crypto celebrity as co-founder of Avalanche (AVAX), apparently did not want to wait for legal results to settle with Bankman-Fried, who is charged with fraud, among other things.
As a guest on a crypto podcast, Sirer used his appearance to accuse Bankman-Fried of "immeasurable harm" to the crypto industry. It had taken "many, many years" to build public sympathy for Bitcoin and co. And then some guy (like Bankman-Fried) comes along, usurps everything and stages himself as a genius, Emin Gün Sirer complains. The fallout from the FTX bankruptcy and Bankman-Fried's behavior would drastically change conversations with regulators, according to Avalanche's chief executive. In fact, U.S. authorities stand quite embarrassed, reacting only when FTX was insolvent and now wanting to prevent repeat cases at all costs. Sirer goes so far as to fear consequences for other high-profile crypto entrepreneurs like himself, even though they had nothing to do with FTX.
According to Sirer, Bankman-Fried's "frizzy hair" was as much a part of the self-dramatization as the provision of millions of dollars for image advertising, which would have had the sole goal of publicly positioning the FTX founder as an "untouchable thought leader." All the events surrounding FTX and Bankman-Fried are still causing him "sleepless nights," says Sirer. That's because, for the most part, people don't understand that FTX and Bankman-Fried were a centralized entity of the crypto industry and that their (fraudulent) failure didn't actually affect the basic decentralized principles of cryptocurrencies at all. But even if one would like to agree with Sirer in principle in his analysis – he undercuts his personal backstory in the interview, in which whistleblowers accused him in August 2022 of using dishonest means to drag competitors of Avalanche into the bad picture.
Bottom line: FTX ex-chief Bankman-Fried faces life in prison
Bankman-Fried pleads not guilty in court – the now twelve criminal charges against him would amount to life in prison if upheld in court. The FTX bankruptcy has created domino effects, pushing more than half a dozen external crypto companies into bankruptcy as well. Not surprisingly, almost no one in the industry can be found who still believes in SBF's protestations of innocence. What is probably most important about Emin Gün Sirer's comments on behalf of Avalanche is that there is no getting around the fact that the public climate and the attitude of regulators towards cryptocurrencies and the crypto industry are changing in a negative way. Whether this trend can be recaptured or at least differentiated will have an impact on price curves and business models with and from Bitcoin and Co.