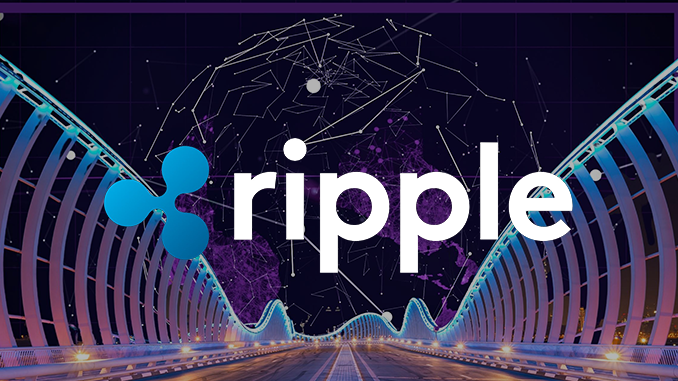 For Ripple (XRP), the proposal to create links to other ecosystems through so-called "bridges" is finding favor. This would enable new use cases. But there are risks as well.
Ripple (XRP) created its own standard for NFTs six months ago, underscoring its efforts to promote new use cases in the ecosystem. Now comes another push from Ripple's development department to add new functionality to the network and XRP through an upgrade in the code. Via Twitter, Ripple developer Mayukha Vadari hints at possible specifications of XLS-38d, which could become a standard for a "cross-chain bridge." Ripple's vice president of strategic affairs, Emi Yoshikawa, welcomes the initiative and emphasized the "potential existential expansion of use cases."
Behind the concept of a "cross-chain bridge" is the idea of building bridges towards other ecosystems. Blockchains of different cryptocurrencies are not normally compatible with each other and it has become commonplace to overcome these limitations with "bridges." This allows tasks to be distributed and also monetary exchanges to take place between ecosystems without detours. Ripple has so far been a largely self-contained network, and a standard for "cross-chain bridge" would change this. This would be interesting for the NFTs division, for example, but in perspective, bridges in the direction of Decentralized Finance (DeFi) or blockchain gaming could also be attractive for Ripple and XRP. In any case, the trendy visions of a Web3 predominantly assume that users seamlessly switch from one provider to another, for example to use one platform for work and another for leisure.
On the other hand, however, "bridges" have increasingly proven to be a security risk. In an August 2022 report, cryptanalysis firm Chainalysis identified hacks on just such "cross-chain bridges" as the most consequential for the crypto industry, and even then put damages at more than $2 billion. Memecon FLOKI most recently shut down a DeFi bridge and explicitly justified this by wanting to eliminate a security risk.
Conclusion: Ripple is thinking out loud about "Briges" for XRP
In the technical discussion on the proposal for the XRP standard XLS-38d at Github, security concerns have played the main role so far. However, the good experiences with the Ripple NFT standard and the positive signal from the top management give the project tailwind and one can assume that it will be pursued further. Whether XLS-38d will really make the leap into the XRP mainnet and open up the desired use cases is a question for the future of Ripple.