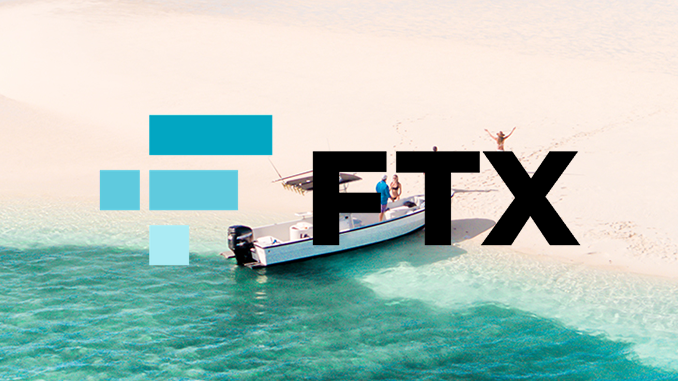 Crypto exchange FTX is officially managing its operations from the Bahamas with immediate effect, moving its headquarters out of Hong Kong. Legal certainty is cited as the main reason.
In terms of trading volume, the crypto exchange FTX is now the fourth largest provider of its kind in the world. Thus, the competition is also closely observing how FTX protects itself legally. Market leader Binance, for example, has run into problems with regulators in many places in recent months and had to readjust its offerings and rules. FTX, meanwhile, has been making waves by moving its headquarters from Hong Kong to the Bahamas. FTX CEO Sam Bankman-Fried argued via Twitter that the islands of the Bahamas are one of the few places where (legal) frameworks accommodate the needs of the crypto industry.
In fact, a set of laws regulating the handling of cryptocurrencies and crypto exchanges was passed in the Bahamas in late 2020. FTX has registered in the Bahamas under these rules, but in accounting terms it continues to transact business through the Caribbean islands of Antigua and Barbuda. Bahamas-based bank Deltec has previously served as a partner for FTX and remains on board.
China's crypto policy drives crypto exchanges away
Neither FTX nor Bankman-Fried commented much on the departure from Hong Kong; on its web presence, the location for its headquarters was simply quietly changed from Hong Kong to the Bahamas. However, observers are sure that tightened prosecution of crypto transactions in China will force global companies like Binance to act. Just last week, orders had come from Beijing to no longer tolerate the business of foreign crypto exchanges in China and also to prosecute those responsible.
Another problem with Hong Kong as a location seems to be sharp quarantine regulations when entering the country. Thus probably also businessmen must serve quarantine time because of the Corona Pandemic in Hong Kong first for three weeks in a hotel room. Bankman-Fried simply emphasizes that Bahamas is well and safe through the Covid times and does not require quarantine. For frequent FTX travelers, such a situation is certainly a plus.
Bottom line: are more crypto companies following FTX to the Bahamas?
According to local newspaper reports, FTX's commitment to the Bahamas is welcomed all the way to the regulatory authorities there. FTX is the first time a major company is concretely addressing the legal provisions created specifically for the crypto industry. One expects constructive dialogue in the practical implementation. Between the lines, there is not only the prospect of considerable tax revenues, but also the hope that other providers could follow FTX's example. Who knows: In the U.S., at least, the Securities and Exchange Commission (SEC) is currently taking a hard line against the crypto industry, which could lead others to consider the Bahamas as an attractive location for legal headquarters.