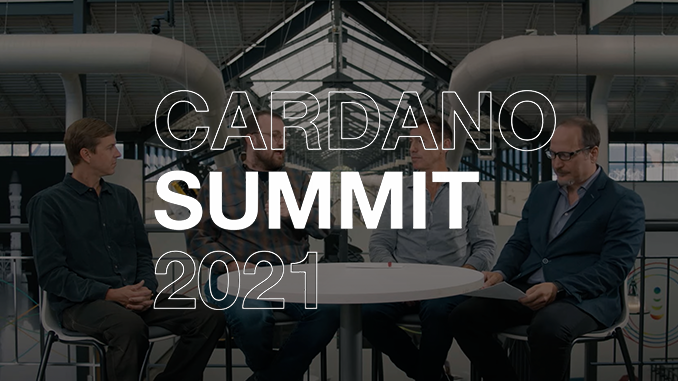 Several future plans have been announced at the major virtual Cardano (ADA) conference. Founder Charles Hoskinson expresses optimism.
Over the weekend, Cardano (ADA) developers, investors, and fans gathered virtually to discuss the prospects of the third most valuable cryptocurrency by market capitalization at a conference. At his opening speech, Cardano founder Charles Hoskinson also had some concrete announcements. For example, Input Output, as the company behind Cardano, has begun a collaboration with Dish, a market leader in satellite TV and related infrastructure. Exact contents remained vague at the presentation, but topics such as digital identity and customer loyalty programs are on the agenda.
Further, a cooperation of Cardano in the robot division was presented, where the ecosystem is to provide security and capacities for artificial intelligence. The robots, called Grace, are designed to be used in the healthcare system. From the practical side, the announcement of a DApp store for Cardano received a lot of attention.
Cardano compares itself to Apple
Charles Hoskinson truly spared no pathos, suggesting that Cardano should be compared to Apple. The small but subtle difference is that while Apple was dependent on Steve Jobs, Cardano's concentrated community is responsible for innovations. Hoskinson said that he does not necessarily see himself in a leading role at Cardano in the future. However, the market reacted cautiously to the spirit of optimism spread by Hoskinson and Input Output; the price curve of ADA remained flat during the conference at around 2.30 US dollars, far from all-time highs above 3.00 US dollars.
One reason for the lack of enthusiasm among investors may be that the Cardano conference also failed to dispel doubts about the practicality of the Alonzo upgrade, which was only released two weeks ago. Alonzo did bring smart contracts into the Cardano ecosystem, but so far they don't seem suited to attractively tapping the DeFi growth area for ADA.
Some observers were also bothered by the computer-animated environment at the virtual meeting, which depicted participants as avatars similar to Teletubbies, trudging through nature. It remains to be seen whether such playful self-portrayal fits Cardano's high standards.
Conclusion: ADA lacks convincing use cases
Inside the Cardano Bubble, people don't like to hear the criticism – but outside, the doubts are being voiced more and more clearly. Input Output, the Cardano Foundation and Charles Hoskinson are once again celebrating themselves and the ADA ecosystem in a big way. But the staging can't drown out the fact that convincing use cases for ADA are still lacking. Shifting these into the future again and again requires a lot of patience and trust from investors in Cardano.
---
Best place to buy Bitcoin and Cardano (ADA):