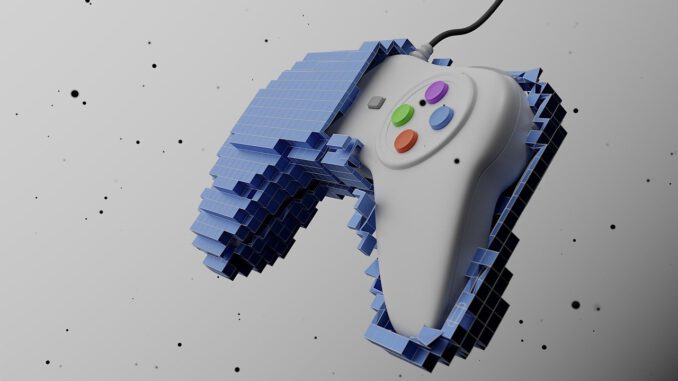 The gaming market continues to expand at a rapid pace. This year alone the industry is expected to generate more than 200 billion US dollars in revenue. Another important milestone is expected to be passed: over 3 billion gamers around the globe.
As shown in a new infographic from Block-Builders.net, around 47% of global revenue from the gaming market is generated in the Asia-Pacific region. The second largest market is North America, followed by Europe, Latin America, the Middle East, and Africa.
A look at relative growth rates shows that gaming is gaining ground in the Middle East and Africa. Turnover there is expected to be 12.9% higher than in the previous year. There is also strong growth anticipated in Latin America at 10% (Europe: 6.3%).
Global turnover in 2020 was still US$179 billion. Market observers expect this figure to reach US$222.6 billion by 2024.
Despite this considerable growth, gaming stocks have a mixed record in terms of performance. Ubisoft, for example, lost 27.4% of its value in the 12-month review, and the VanEck Gaming ETF (A2PLDF) is also down 21.5%. However this does not seem to be the result of a weakening market.
Instead, these stocks have been running hot in the wake of the pandemic, and the latest slide on the stock exchange floor is doing the rest. A look at another period shows just how successful game creators have been. By way of example, the aforementioned ETF has gained 59.7% over a 3-year period.
The current slowdown is also having an impact on investor interest. Demand for gaming stocks is currently very low, as evidenced by Google search engine data – making this a potentially good time for long-term investors to enter the market.