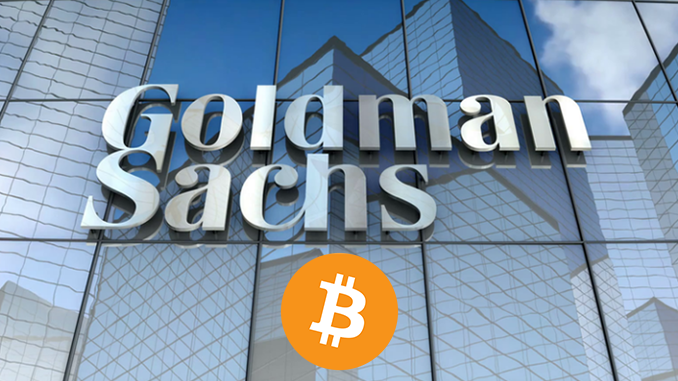 Bitcoin (BTC) has moved into the light of classic investors, not least because of its halving, which was accompanied by great media attention. But the investment bankers at Goldman Sachs do not see Bitcoin as a recommendable investment opportunity.
Sometimes it sounds like a crucial question: "What is your opinion of Bitcoin?" On the one hand, there are an increasing number of those who are firmly convinced that they have found in Bitcoin (BTC) a fairly perfect instrument for their future-proof investment strategy and value storage. On the other hand, there are also those who find more hype than substance in BTC. These are now joined by Goldman Sachs, the globally active financial institution with a focus on investment banking. There, the asset management department positioned itself in a discussion with customers against investments in BTC. Details of Goldman Sachs' argumentation were made public in a media report. Decide for yourself whether you can understand Goldman Sachs' rejection of Bitcoin.
What Goldman Sachs has to criticize about Bitcoin
It is known that Goldman Sachs, like other major banks, crushed Bitcoin projects in the cryptowinter of 2018/19. At that time, it was said that customer demand was not sufficient. However, Goldman Sachs continues to recognize crypto currencies, especially in the form of Stablecoins, as an innovative solution for the financial market.
Now, however, apparently rich investors have specifically asked whether they should not include Bitcoin in their portfolios. Goldman Sachs says "no" and justifies this with the following points:
BTC, like other crypto currencies, is still not a recognized asset class.
This is shown, for example, by high price fluctuations in Bitcoin itself and compared to established asset classes.
BTC has not proven that it can withstand inflation.
Bitcoin is not suitable as collateral as long as the price dynamics are mainly based on buyers trying to outbid each other.
Goldman Sachs does admit that competitors recommend BTC, highlighting the high volatility as an opportunity for profit. However, those who act rationally and in the long term should refrain from using Bitcoin, believe the analysts at Goldman Sachs and formulate this quite clearly.
Conclusion: Dissenting views at Goldman Sachs raise doubts
Now it is precisely investors with a long-term perspective who have been making money with BTC so far and have found a name for it in HODL. A review of the past decade has identified Bitcoin as a winner in terms of value growth, BTC has outperformed asset classes such as oil and gold between 2010 and 2019. The brake on inflation built in by Bitcoin Halving was only reactivated this May. Bitcoin Futures per Bakkt on traditional stock exchanges is an important step towards institutional investors.
Goldman Sachs' advisors sound extremely conservative and like the counterpart of BTC advocates like Paul Tudor Jones, a Wall Street star. Perhaps Goldman Sachs is simply afraid of courage or US President Donald Trump, who, as we know, rejects Bitcoin. But that's the way it is with Gretchen questions: Whoever is right only shows the future and this is in the case of Bitcoin the price curve of the coming years.
---
Best place to buy Bitcoin: