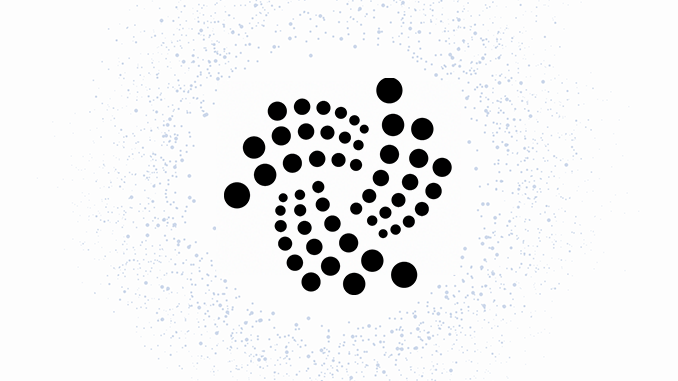 At IOTA, the big goal of decentralization seems to be out of sight. An MVP for IOTA 2.0 as a kind of working prototype is no longer a priority. The decision is controversial and technologically sensitive.
Things are once again fermenting in the IOTA community, and once again the focus is on the goal of decentralization, which has been missed for years. Under the working title "Coordicide", IOTA actually wants to abolish the central coordinator, which has been indispensable in the network so far and contradicts the principle of decentralization common to cryptocurrencies. As recently as February, IOTA developer Hans Moog had announced via Twitter that work on a Minimum Viable Product (MVP) for a decentralized IOTA 2.0 was almost complete. But now Dominik Schiener, head of the IOTA Foundation, has "dropped the bomb," as ID.IOTA puts it on Twitter. In short, Schiener announced that the MVP announced by Moog would be put on hold and that development work would now be focused on IOTA Core.
An MVP is to be understood as a kind of prototype with which users and developers could have tested a decentralized IOTA 2.0. IOTA Core, on the other hand, hides the protocol that is already used in monetary everyday life. A new plan hinted at by the foundation to set up the Coordicide directly with IOTA Core is considered a "crappy idea" by the technologically savvy critic Buffy. She also uses details on Twitter to explain why such a big step as decentralization needs its own testnet for security reasons alone.
But even for investors who have no interest in technological details, the surprising change of direction in development work given by Schiener is a cold shower. That's because, as with the IOTA side project Shimmer (SMR), future hopes are focused on a decentralized network to gain a foothold in growth sectors such as decentralized finance (DeFi) or blockchain gaming. As long as the central coordinator at Shimmer and IOTA can stop or change transactions, monetized applications do not look trustworthy.
Conclusion: internal dispute at IOTA – communication policy chaotic.
This is not the first time Schiener and Moog have held different positions; in the fall of 2022, for example, they got into a public dispute over funding issues. When it came to questions about the MVP, other representatives of the foundation also played along in the IOTA forums and confused with sometimes contradictory statements. Even the Twitter user DLTimes, which is quite neutral in itself and closely follows the events at IOTA, now finds: The foundation's communication with the community is "pure bullshit", the behavior of the executives "very, very sad and shameful".
Meanwhile, IOTA has also fallen to 82nd place on Coinmarketcap. Dropping out of the top 100 also seems more than possible at the moment. Meanwhile, the voices are getting louder and louder demanding that Dominik Schiener should give up the chairmanship of the IOTA Foundation. Looking back, there is not much worth mentioning that has been achieved in the last 5 years. Currently, IOTA/BTC is also at a new all-time low. So it would have been better to buy Bitcoin instead of IOTA at any point since 2017.
---