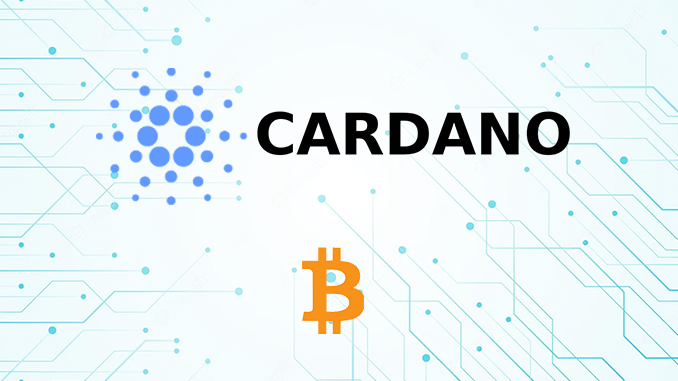 A wrapped token version of Bitcoin (BTC) is to be available in the Cardano (ADA) ecosystem in the future, bringing in additional liquidity. A testnet for cBTC is already live.
Cardano (ADA) is always looking for ways to add momentum to the ecosystem. For example, the launch of the stablecoin DJED in late January provided momentum for Cardano in the Decentralized Finance (DeFi) space. But the crypto project anetaBTC's plan is eyeing entirely different scales. Via Twitter, they announced that a testnet for cBTC was live. cBTC is a replica of Bitcoin (BTC) and is intended to divert liquidity into the Cardano ecosystem as a so-called wrapped token.
Such projects are no longer news in the crypto industry per se; wrapped Bitcoin (wBTC), for example, has already established itself in the top 20 major cryptocurrencies with a market capitalization of more than $4 billion. Technologically, the trick is that investors can use wrapped tokens to transfer their assets to foreign ecosystems, as is the case here for BTC. To do this, "real" bitcoin is deposited as collateral and in return there is a token at a ratio of 1:1 that is accepted elsewhere as BTC liquidity. What wBTC has become for the Ethereum (ETH) ecosystem, cBTC is set to become for Cardano.
This concept is particularly attractive in the Decentralized Finance (DeFi) space ,where ADA is demonstrating an upward trend in 2023 anyway. At New Year, Cardano gathered just shy of $50 million in invested capital for DeFi, according to data from DeFiLlama. Now at the end of April, the total has grown to $156 million TVL in Cardano's DeFi ecosystem. Thus, Cardano may enjoy above-average growth rates in the DeFi division, but in absolute terms it lags far behind the TOP 5 ecosystem, which all come to over 1 billion US dollars TVL and are led by Ethereum with almost 30 billion US dollars.
Bottom line: can a wrapped bitcoin score for Cardano?
According to the roadmap, anetaBTC wants to bring its wrapped Bitcoin cBTC to practical maturity this year; more precise details are not yet known. There was universal applause from the Cardano community at the launch of the testnet, the potential of the project has been proven not least by wBTC on Ethereum. However, according to experts, DeFi under ADA does not suffer so much from a lack of liquidity. Cardano alone has a market capitalization of a good 14 billion, and only a fraction of this is made available for DeFi. This is mainly because the current smart contracts for ADA do not allow complex transactions in real time. So whether Bitcoin investors will get involved in using their BTC in the Cardano ecosystem via wrapped tokens in the future is an open question.
---