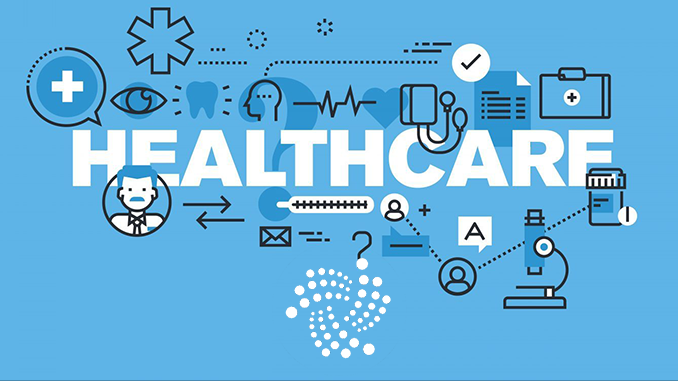 IOTA is drawing attention to another possible application of its technology: researchers from Kyung Hee University in South Korea have demonstrated the advantages of IOTA in eliminating the risk of counterfeit products in medical equipment supply chains.
Positive news is piling up at IOTA these days: Tanglenet is expected to make a big leap forward in terms of performance this week by integrating the first phase of Chrysalis. At the same time, the IOTA Foundation is demonstrating new applications almost daily. This time an example of how IOTA can be useful in the real world to improve supply chains in health care systems is on display. Via Twitter IOTA links to a recent paper by researchers from South Korea. They discuss how IOTA can be helpful in stopping the distribution of counterfeit medical products.
Especially in times of the Corona crisis, an imbalance between supply and demand has led to a lot of inferior goods getting into the health care systems, according to the team from Kyung Hee University. Masks, test kits, ventilators and similar urgently needed products are cited as examples. A neutral register from IOTA could guarantee that supply chains from manufacturers to hospitals, doctors and patients could be checked. To do this, manufacturers would have to mark their products with unique and machine-readable codes. IOTA's Tanglenet then takes on the task of storing this information and making it available to all parties involved. Quality reports, for example, can also be fed into the system. In any case, product counterfeiters would find it difficult to put their goods into circulation at all and, in case of doubt, would be transferred quickly and without doubt via the tamper-proof documentation of supply chains.
The researchers had certain doubts as to whether the scalability of IOTA was equipped to handle the task of tracking complex supply chains. But in their simulation, simple Raspberry computers were enough to add data to IOTA, and Tanglenet was able to reliably handle the addition of new data and queries in less than 30 seconds for each individual case. Now the experts want to see if IOTA could be useful in healthcare supply chains, for example, to improve efficiency and customs payments.
Conclusion: IOTA on the rise
Supply chains as a use case are nothing new for IOTA. Only this week, the company was pleased to announce a partnership with the major US company Zebra. Since IOTA has declared its goal to become the industry standard in the Internet of Things (IOT), such practical applications are of great importance. The particularly sensitive example of health systems is certainly encouraging for IOTA. In the western world, for example, huge efforts are being made to keep counterfeit medicines off the market. After a long dry spell, IOTA's share price seems to be establishing itself at over 0.40 US dollars and probably still has potential upside potential due to the upcoming technological updates towards IOTA 1.5.
---
Best place to buy Bitcoin and IOTA: