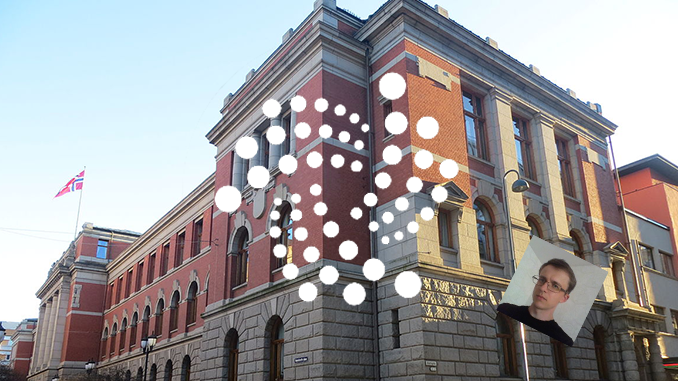 The bitter dispute between IOTA founders CFB (Sergey Ivancheglo), Dominik Schiener and David Sønstebø is headed to court. According to CFB, a court in Norway has accepted his lawsuit. Millions of dollars are at stake.
At IOTA, the foundation and co-founders are apparently caught up in questionable financial deals. That's because co-founder Sergey Ivancheglo, better known as CFB, says a lawsuit he filed against his ex-colleagues the IOTA Foundation with Dominik Schiener and against David Sønstebø has been approved by a court in Norway. This is according to a recent online discussion posted by Hund on Twitter. Hund has made a name for himself as a self-professed investigator in IOTA matters, but has been met with hostility in the IOTA community. When it comes to breaking news, however, Hund has so far only been a transmitter. But in a second post by Hund, CFB recommends studying Hund's website to understand the evidence. According to earlier information, CFB is seeking damages or access to IOTA from the defendants, which it claims to be entitled to from the early days. These are worth tens of millions of dollars based on current exchange rates.
CFB now claims that the evidence it has countered is sufficient for the court to make a decision even without hearing the IOTA Foundation. If the IOTA Foundation does not inform about the lawsuit on its own initiative, he will make relevant documents public. Norway was probably chosen by CFB as the place of trial because David Sønstebø is resident there and IOTA predecessors were also registered there. The IOTA Foundation has so far only made one statement on the proceedings by board member Navin Ramachandran, who says that IOTA's lawyers are not aware of any legal proceedings in Norway.
Will the spat at IOTA never end?
The IOTA story being fought over is complex. With the changeover to IOTA 1.5 in April 2021, the already criticism-worthy handling of the affected IOTAs has reached another chapter – because they are to be transferred to an "IOTA Community Treasury". This in turn called David Sønstebø on the scene, who also threatened legal action. Sønstebø has not been heard from so far. CFB meanwhile writes that its lawyers would also initiate legal proceedings in Germany and Switzerland. The IOTA Foundation is based in Berlin and IOTA CEO Dominik Schiener has moved to Switzerland, according to media reports. Thus, there is currently little to suggest that the parties involved will find an out-of-court settlement. After all, in addition to the high monetary sums, three founders who have proven to define themselves by big egos are at odds here.
Connection of Ledger hardware wallets to IOTA 1.5 still pending
CFB also makes somewhat nebulous hints in his recent remarks regarding the interaction of IOTA and Ledger hardware wallets. This is known not to work so far after the switch to IOTA 1.5 and is increasingly infuriating investors. CFB now says he hopes investors have followed his advice and transferred their IOTA to crypto exchanges before Chrysalis. Further, he hopes that no major effort would be made at Ledger to cooperate with the IOTA Foundation. Between the lines, this reads as if CFB even thinks a freeze of IOTA or a rollback to IOTA 1.0 is possible.
Conclusion: IOTA Foundation harms itself through silence
Anyone who has followed the power struggle over the so-called "unclaimed tokens" at IOTA can really only wish that one or, if necessary, several courts will provide clarity. The positions of Sergey Ivancheglo, Dominik Schiener and David Sønstebø seem irreconcilable and are often presented polemically without evidence. In this respect, the latest statements by CFB cannot be clearly classified at the moment. But what remains clear is this: With its permanent silence on accusations and disinterest in transparency, the IOTA Foundation harms the entire project.
---
Best place to buy Bitcoin and IOTA: