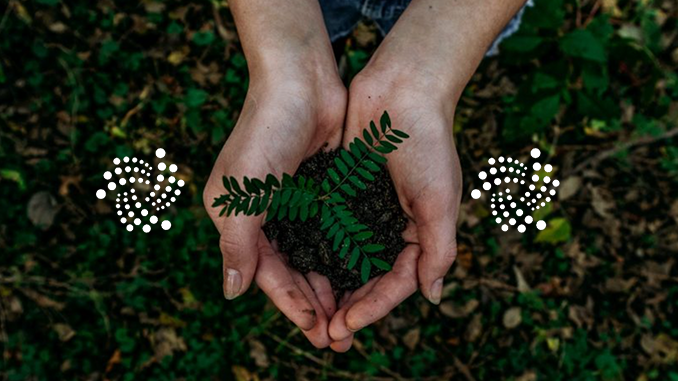 The IOTA foundation is involved in EIT Climate-KIC, an international alliance that wants to promote sustainable business. Further goals are climate protection and citizen-oriented democracy. In addition to IOTA, the University of Zurich is a member of EIT Climate-KIC.
The IOTA Foundation has found another organisation to which it would like to contribute its expertise. This time it is EIT Climate-KIC, an alliance which is financially supported by the EU and deals with questions of sustainability, climate protection and democracy of the future. In a press release, EIT Climate-KIC states that it sees the effects of the corona virus as an opportunity to rethink and plan for the longer term. To this end, the company wants to use in-depth demonstration models to show what possibilities are available through technology, for example. Among others, the Zurich University of Applied Sciences and the Edgeryders think tank are also involved in the project.
Background on IOTA and EIT Climate-KIC
EIT Climate-KIC organizes programs with partners from science and business in a wide range of fields from agriculture to urban planning. The project, which has now been launched, will focus on five thematic areas: New institutional structures, citizen participation, involvement of citizens' movements in democracy, alternative time models and new approaches to defining values. This all sounds rather pompous, but EIT Climate-KIC is becoming more concrete with examples. For example, the intention is to set up an online platform that serves as a marketplace for alternative financial systems. This could also help to make financial systems more transparent and easier to understand, for example by making the impact of investments on the climate clearer. Another approach could be to find innovative financing and ownership models for common goods such as land, water, forests, data and roads.
EIT Climate-KIC expects the IOTA Foundation to provide know-how and ideas on how decentralised networks can facilitate cooperation. The open protocol of IOTA creates (digital) trust and allows to make economic processes more sustainable and fairer. IOTA itself sees EIT Climate-KIC as an opportunity to create the basis for a sustainable and resilient economy with the Internet of Things (IoT) and the Tanglenetz.
We're glad to deepen our partnership with @ClimateKIC and @ETH Zürich to rethink notions of value & use #IoT and the #Tangle to create decentralized networks of trust that will be the backbone of a long-term sustainable, resilient economy. https://t.co/VZekUJMyiw#IOTA

— IOTA (@iotatoken) May 25, 2020
Conclusion: IOTA works on its image
The aims of EIT Climate-KIC are noble and even the rethinking of capitalism is stimulated by the participating think tank Edgeryders. However, the project descriptions available so far seem very vague and it remains to be seen what will come out of the cooperation. Once demos have been developed, they will be made available to the general public. For the moment, however, all this is just dreams of the future and IOTA can rather be happy about strengthening its image in terms of sustainability and climate protection. Whether and how EIT Climate-KIC will play a role as a crypto-currency is open to debate. Meanwhile, IOTA is still quoted at around 0.20 US dollars and has barely recovered from the price losses in the crisis surrounding the official Trinity Wallet.
---
Best place to buy IOTA: