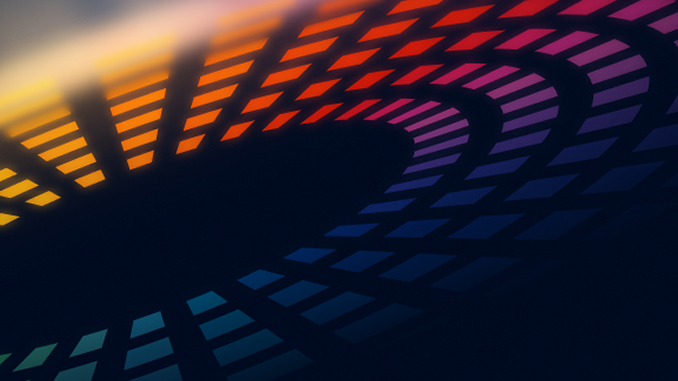 At IOTA, the Shimmer (SMR) side project is getting a makeover ahead of the mainnet's launch. In an IOTA vote, it was decided to generate 20 percent more SMR at Genesis to financially support the ecosystem.
In the summer of 2022, IOTA is seeing sweeping changes for the future of the ecosystem. This revolves around the Shimmer (SMR) and Assembly (ASMB) side projects announced late in 2021. IOTA Staking then launched with these in December 2021. At the time, the IOTA Foundation concomitantly stated that Shimmer was designed as a kind of testnet for IOTA and that future commercial applications should find a home at Assembly. But a good six months later, plans have apparently changed.
That's because IOTA put to a vote whether to increase the amount of all SMR by 20 percent so that Shimmer would have two funds available for developers from the upcoming launch. As the IOTA Foundation now states in a blog post, this proposal was approved with a majority of 54 percent in a referendum. Accordingly, there will be a good 1.8 billion SMR at the genesis of Shimmer. Of those, 80 percent will then go to IOTA Staker and 10 percent each to the Tangle Ecosystem Association and a fund self-managed by SMR holders. This move includes two important details: So IOTA now assumes that SMR will have monetary value, which was previously considered less likely for a token in a testnet. Second, it had been promised that all initial SMR would go to IOTA stakers. This principle is now being watered down.
However, anyone who regularly looks at the IOTA ecosystem will also see that assembly no longer matters. We had to take a lot of criticism in mid-July for reporting on a probably imminent end of Assembly. And officially, Assembly continues to run staking for ASMB based on IOTA tokens. But if Shimmer is now to develop monetary value in free trade through real-world use cases, it's hard to imagine a role in the ecosystem for ASMB alongside IOTA and SMR. Meanwhile, IOTA CEO Dominik Schiener is silent on Assembly, already predicting on Twitter that Shimmer will take off on the fast track to become a top ten cryptocurrency.
You don't automatically have to share the optimism: IOTA has fallen to 57th place among the best-funded global altcoins, and the IOTA Foundation says it is having to cut costs and reduce staff noticeably in difficult financial times. So there will be no initial financial injections for Shimmer from there and so it is hoped that SMR will get off to a good start and thus flush money into the Shimmer funds.
Conclusion: IOTA raises big questions for investors with Shimmer and Assembly
What is currently happening and being communicated at IOTA has signs of a sham. With a lot of ballyhoo, it was advertised among IOTA investors to do staking for ASMB and SMR and thus also demonstrate patience with IOTA. But Assembly, where monetary value seemed possible, is the very thing that has ended up on the sidelines. Instead, Shimmer is now preferred and the token distribution is changed there to the disadvantage of the stakers. After all, Shimmer has already had a public testnet for a good two weeks, and the launch of the mainnet for SMR promised by Schiener this year has not yet been postponed. Skeptics will not be able to recognize a clear orientation for IOTA in the back-and-forth, however, and some may suspect that IOTA investments that are actually intended for the long term will lose value here via Shimmer.
---